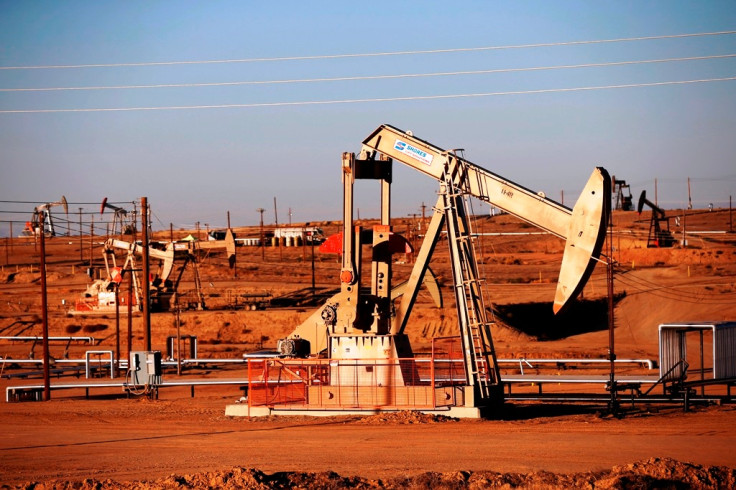 Oil prices have again dropped following disappointing trade data from China, the world's second largest oil consumer, and on news that Morgan Stanley had cut its forecast for Brent crude.
The Brent January contract was trading 1.09% lower to $68.32 a barrel at 0658 GMT after dropping to $67.73, a level near last week's trough of $67.53 that was its weakest since October 2009.
US January contract was trading 1.02% lower to $65.17 a barrel after dropping to $65.12. The West Texas Intermediate (WTI) fell to $63.72 last week, its lowest since July 2009.
Prices dropped after the release of Chinese monthly trade data that missed expectations: November's exports rose just 4.7% from a year before and imports dropped 6.7%.
Meanwhile, in a report, Morgan Stanley has slashed its 2015 base-case forecast for Brent to $70 from $98. In its worst-case scenario, the bank said the crude benchmark could fall as low as $43 in the second quarter of 2015. The bank also cut its 2016 base-case forecast to $88 from $102.
Morgan Stanley analysts wrote: "Without Opec intervention, markets risk becoming unbalanced, with peak oversupply likely in the second quarter of 2015.
"With Opec on the sidelines, oil prices face their greatest threat since 2009, but we expect a volatile 2015 rather than a one-way trade."
Capital Economics said in a note: "The collapse in global oil prices since June should directly benefit consumers in advanced economies by more than $200bn a year, or around 0.8% of their overall consumption. But the gains will be concentrated in the US, exacerbating the gulf in performance between it and the eurozone and Japan."
Opec member Saudi Arabia recently slashed its oil prices for Asian and American buyers, a sign the world's largest oil exporter was stepping up its battle for market share after refusing to support Opec production cuts.
Saudi Arabia and other rich Gulf producers on 27 November resisted pressure from poorer Opec members, notably Venezuela, to cut oil output amid a glut in the global oil market.