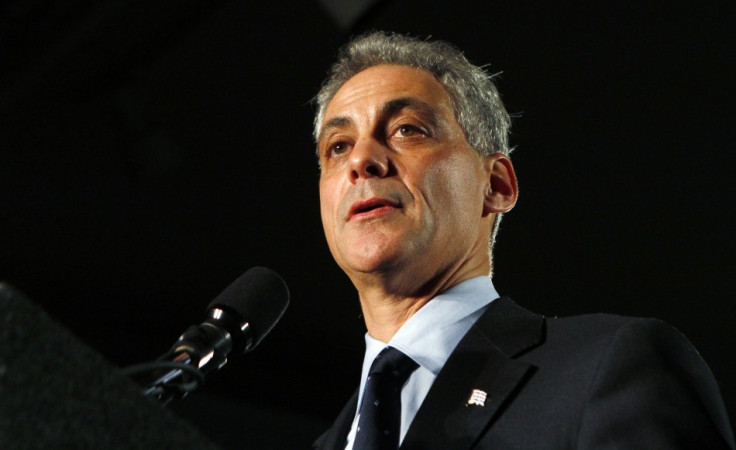 Democratic incumbent Rahm Emanuel won a second term as Chicago's mayor on 7 April in a runoff election against Cook County Commissioner Jesus "Chuy" Garcia.
According to the Associated Press, Emanuel thanked supporters Tuesday night. "To all the voters I want to thank you for putting me through my paces," the former White House chief of staff said. "I will be a better mayor because of that. I will carry your voices, your concerns into...the mayor's office."
The newly re-elected mayor also congratulated his opponent for an "excellent campaign" and highlighted their immigrant backgrounds.
Meanwhile, Garcia comforted supporters at the University of Illinois at Chicago following his loss. "To all the little boys and girls watching: We didn't lose today. We tried today," he said. "We fought hard for what we believed in. You don't succeed at this or anything else unless you try. So keep trying. Keep standing up for yourselves and what you believe in."
The runoff election was the first in Chicago after the city made changes to the way it conducted elections about 20 years ago, the AP reported. Emanuel failed to secure re-election back in February, only grabbing 45.6% of the vote. Garcia grabbed second place then with 33.5%.
On Tuesday, Emanuel held a nearly 12-point lead over Garcia with 98.7% voting precincts reporting results, according to the Chicago Tribune. However, voters told reporters that they hoped Emanuel would use the runoff as a sign that he should improve his governing style.
Richard Rowe, a 50-year-old supporter of Emanuel, told the AP, "Hopefully he [Emanuel] takes heed of the runoff when he should have been a shoo-in".
Emanuel used his campaign to let voters know that he had heard their complaints about his abrasive governing style. In one advert during the runoff campaign, Emanuel said, "They say your greatest strength is also your greatest weakness. I'm living proof of that. I can rub people the wrong way or talk when I should listen. I own that."
The second-term mayor will face several issues when he returns to office. According to the AP, Emanuel will work to fix a poorly-funded pension system, curtail violence in the city and must confront the labor unions that tried to remove him from office by supporting Garcia.