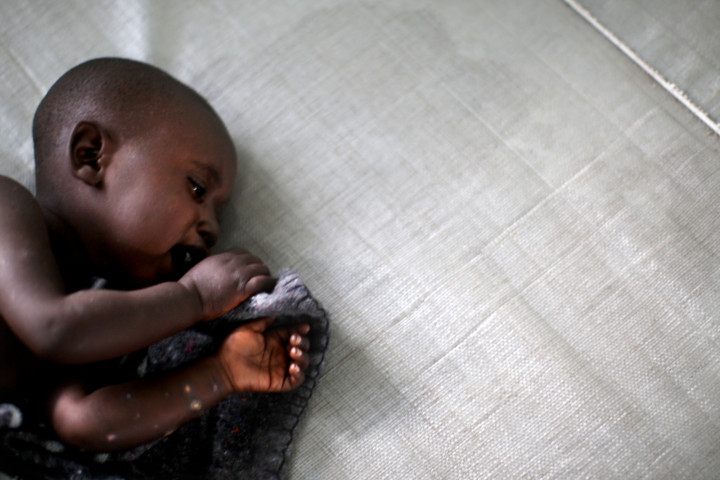 Over six million children under five died last year, the equivalent of around 17,000 per day, mainly from preventable causes, the United Nations annual report on child mortality has found.
Among the leading causes of death were pneumonia, malaria and diarrhoea, as well as malnutrition and complications during birth. Around half of all child deaths occurred in the first month of life.
The global mortality rate for children younger than five has fallen by nearly half since 1990, but the decrease still falls short of meeting the millennium development goals (MDGs) of a reduction of two-thirds by next year.
"With 2.8 million newborns dying each year, accounting for 44% of under-five deaths, progress has been insufficient and is now impeding improvement in child survival worldwide," said the report, which stated neonatal health needed to be addressed for overall progress in reducing child deaths to continue.
Around 6.3 million children died in 2013, compared to 12.7 million in 1990. Last year, 200,000 fewer children died than in 2012.
Liberia, Ethiopia, Bangladesh and Niger have already reached or surpassed the MDG target.
The Levels and Trends in Child Mortality 2014 report, published on Tuesday, is led by the UN children's agency Unicef, the World Health Organisation and World Bank.
The report found that while the number of neonatal deaths has decreased, progress has been slower than for the overall under-five mortality rate.
"There has been dramatic and accelerating progress in reducing mortality among children, and the data prove that success is possible even for poorly resourced countries," Dr Mickey Chopra, the head of global health programs for Unicef, said in a statement.
Geeta Rao Gupta, Unicef's deputy executive director, said: "The data clearly demonstrate that an infant's chances of survival increase dramatically when their mother has sustained access to quality health care during pregnancy and delivery."
Despite the progress, 223 million children worldwide died before their fifth birthday between 1990 and 2013 – a figure which the report called "staggering".
Sub-Saharan Africa still had the world's highest rate of child mortality, despite reducing the number of under-five deaths by 48% since 1990. Currently, there are around 92 deaths per 1,000 live births, almost 15 times the average in the majority of affluent countries.
Around half of all under-five deaths occur in India, Pakistan, Nigeria, China and the Democratic Republic of the Congo.