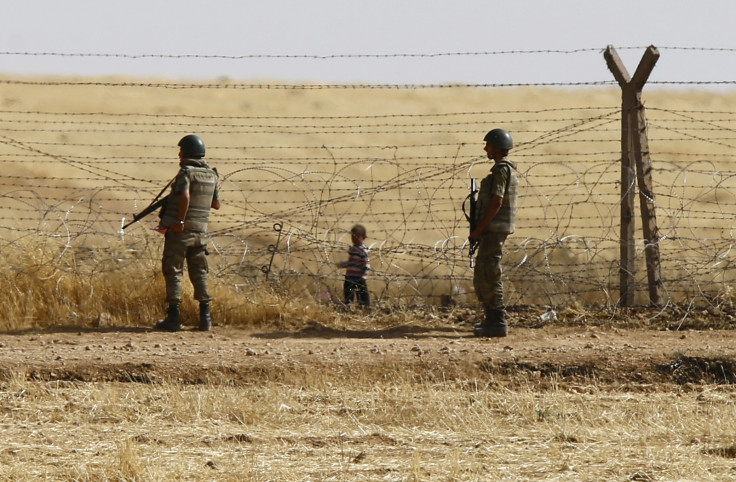 Eight Syrians, including children, have been shot dead as they tried to cross into Turkey from war-torn northern Syria, a watchdog has claimed.
Six of the casualties were said to be from the same family, with the Syrian Observatory for Human Rights adding that a further eight people were injured in the incident, which took place north of the Syrian town of Jisr al-Shugour, which is controlled by jihadist groups.
According to the BBC, the watchdog said that there were four children among the dead, and stated that 60 Syrian refugees had been shot at the border so far in 2016.
The claims appeared to be supported by the Local Coordination Committees which have activists within Syria and one of the casualties was only six years old.
Turkey says it's military only fired warning shots, the BBC reported, while Ankara's position is that it is the target of accusations as it faces EU pressure to stop Syrians trying to get into Europe.
Turkey also says it is being unjustly accused - and under immense pressure - from the EU to stop Syrians trying to travel to Europe. A Turkish official said the country was investigating the latest allegations of shootings but was "unable to independently verify the claims."
The official added: "Turkey provides humanitarian assistance to displaced persons in northern Syria and follows an open-door policy, which means we admit refugees whose lives are under threat," the Guardian reported.
More than 2.7 million people who fled the war in Syria have taken refuge in Turkey. Turkey closed its borders to Syrians several months ago.