China Police Watch Girl, 17, Stabbed to Death in Bengbu [VIDEO]
Police chief defends 'slow' officers who reacted only after supermarket assailant stabbed himself
A police chief in the east China city of Bengbu has defended two officers who refused to intervene as a man stabbed a 17-year-old girl in a supermarket.
An investigation has been launched after CCTV footage released by the store showed the two officers standing only three metres away as the cashier, identified by her surname Hu, was stabbed in the chest a dozen times by the suspect, known as Shen.
Only when Shen stabbed himself twice and fell to the ground did the policemen act.
"She would not have died if the two of them had stepped up and stopped him," an angered family member of the victim told the South Morning Post.
However, the head of police said the two officers were just "slow in their response" and rejected accusations of cowardice.
"The two policemen shouted at the suspect but he still did not stop," he said.
The officers were called by supermarket workers who saw the man lingering inside the store for an unusually long time on Sunday afternoon. He finally bought two knives and walked out. He returned 30 minutes later and walked straight to the cashier and stabbed her.
An anonymous law expert told the Global Times that the policemen "should receive internal punishment for dereliction of duty".
"The policemen could face a criminal charge," said the expert, adding that "if the policemen, as the witness said, did indeed have a weapon in their hands then the punishment will be harsher."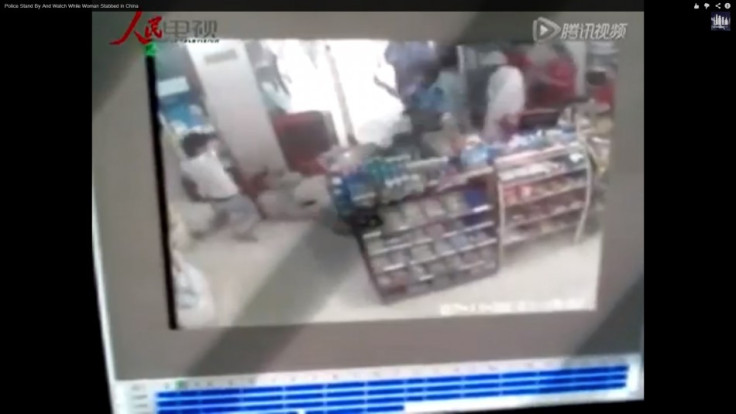 © Copyright IBTimes 2023. All rights reserved.