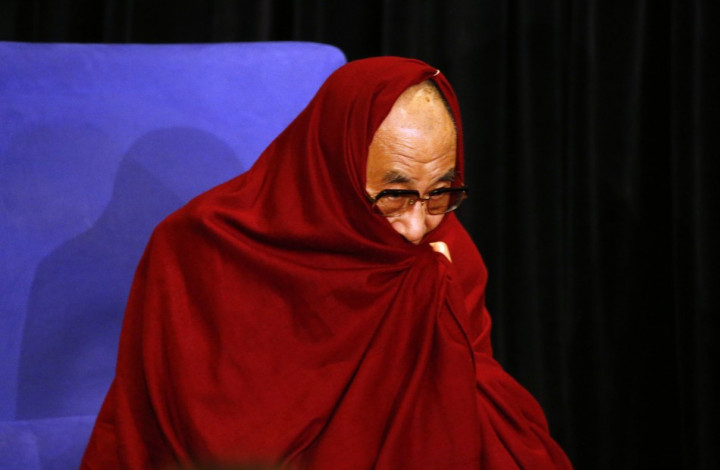 A rare three-day visit to tibet by the US ambassador to China, Gary Locke, may represent a possible loosening of Beijing's repression of the contentious Himalayan region, according to reports.
during his visit, Locke urged local authorities to allow access to Tibet to foreign diplomats, journalists and tourists and underlined the "importance of preserving the Tibetan people's cultural heritage, including its unique linguistic, religious and cultural traditions".
Foreign media are banned from entering Tibet and Chinese police harass foreign journalists, according to Reporters Without Borders.
French journalist Cyril Payen of France 24 TV was recently harassed and threatened by Chinese diplomats after a documentary he made on Tibet was broadcast.
More than 100 Tibetan monks have set themselves on fire since 2011 to protest against China's iron fist in the region and to call for the return of exiled spiritual leader Dalai Lama.
A report by New York-based Human Rights Watch (HRW) slammed Beijing's mass relocation of millions of Tibetans to what "new socialist villages" as "extensive rights violations".
Villagers are inadequately compensated when original homes are demolished and jobs are lost, said HRW.
The scale and speed at which Tibet's rural population was being remodelled in mass rehousing and relocation policies were unprecedented in the post-Mao era, said HRW's China director, Sophie Richardson.
"Tibetans have no say in the design of policies that are radically altering their way of life, and - in an already highly repressive context - no ways to challenge them," she added.
More than two million Tibetans have been relocated in the Tibet Autonomous Region.
China's policy to "build a new socialist countryside" in the Tibetan areas was launched by former premier Wen Jiabao in 2006.
But New York-based writer and journalist Tsering Namgyal has suggested a possible change of policy by Beijing over the Dalai Lama.
Monks in Tibet have been told they are free to worship the Dalai Lama as a religious leader, Namgyal said.
The policy was described as an experiment to separate his religious and political roles.
"'As a religious person, from now on you should respect and follow His Holiness the 14th Dalai Lama," a new government policy document cited by Namgyal says. "In terms of politics you are not allowed to do so. Politics and religion should go [their] separate ways."
There has been speculation that the new president, Xi Jinping, whose father was close to the Dalai Lama, would be able to shift policy on Tibet.