China and Britain are poised to strengthen their military ties and build deeper political trust. During a meeting of the defence ministers of both the countries on Thursday (8 September) in London, the ministers mutually agreed on tapping their huge cooperation potential.
Chinese Defence Minister Chang Wanquan met Michael Fallon, the British Secretary of State for Defence, on the sidelines of the ongoing UN peacekeeping defence ministerial meeting. This meeting is reportedly a follow-up of the 2015 Leaders' Summit on Peacekeeping held in the US.
Following their meeting, Chang said that Beijing is willing to deepen bilateral ties with the new British government and expand cooperation and exchanges in different areas, particularly defence. "We should make our military relations a critical growth pole for our bilateral relations," Chang was quoted by the Xinhua news agency as saying.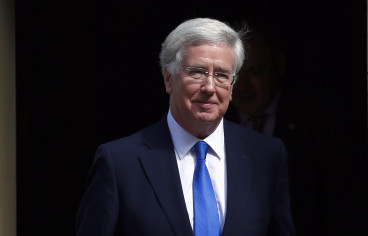 The Chinese defence minister further said that their existing military ties with Britain have substantially deepened in the recent past. He urged both the countries to maintain the momentum of high-level military exchanges to capitalise on the progress achieved so far.
Fallon also assured his counterpart that Britain is equally willing to strengthen its military exchanges and defence cooperation with China.
The two countries had reportedly echoed similar views during the recently concluded G20 Summit in Hangzhou, China, reaffirming their commitments to the "golden era" in their bilateral relationship.