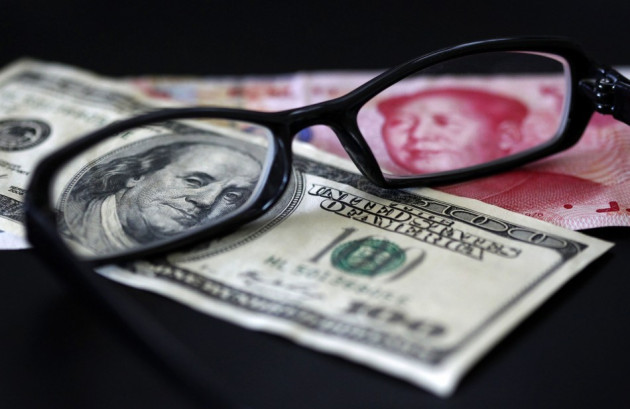 China's banking regulator is planning to significantly raise the amount of registered capital foreign banks will need to hold on their balance sheets.
The Shanghai Securities News reported the China Banking and Regulatory Commission (CBRC) has prepared a draft proposing amendments to capital requirement rules.
It proposes to more than triple the registered capital requirements to new banking ventures to 1bn yuan (£101.65m, €120m, $163.37m) from 300m yuan in order enhance risk management. Registered capital is the amount that companies have to invest in their Chinese operations for obtaining a business licence.
"Along with closing the door on relatively smaller banks, this will also greatly increase the asset value and the risk tolerance ability of foreign banks in the future," said the newspaper said.
In addition, the regulator is also seeking to tighten the requirements of businesses in derivatives. The CBRC would limit foreign banks' derivatives trading business based on their experience and qualifications.
The commission is seeking public comment on its plan that will allow foreign banks to offer yuan-denominated loans, wealth management through overseas investment products and credit cards, according to the newspaper. It will solicit feedback by 30 October.
Foreign Investment in China's Banking Sector
The second-largest economy in the world has experienced steady economic growth over the last 30 years. As part of its banking reforms, China invited foreign investments in state-owned banks starting from 2004 to 2008.
Overseas firms helped Chinese banks to become more market oriented and commercial entities. However, they have recently started selling their stakes in the banks at big profits.
Their huge profits resulted in calls from some Chinese circles to limit foreign investment in the banking sector. They claimed that state assets had been sold too cheaply to foreigners.
Following the sentiment, Chinese regulators have been tightening rules for foreign firms investing in the banking sector. In August, the regulators outlined plans to raise capital adequacy requirements and tighten rules on foreign investment.
Foreign investment in China's banking sector still represents less than 2% of the country's banking assets, lower than any other emerging nation.