China confirms detaining Taiwan pro-democracy activist over a week after he 'disappeared'
Lee Ming-che is being investigated on suspicion of 'endangering' national security, the Chinese government said.
China has confirmed the detention of a Taiwanese pro-democracy activist who was reported to have gone missing more than a week ago. He is being investigated on suspicion of engaging in activities harmful to national security, the Chinese government said on Wednesday (29 March).
Lee Ming-che, a community college worker well-known for supporting human rights in China, disappeared on 19 March after he entered China's Zhuhai city via the coastal city of Macau. The case is said to have caused alarm on the self-ruled island, which has raised serious concerns about the whereabouts of Lee.
On 25 March, Taiwan said that despite repeated calls China had remained silent on the missing man, causing his family "anxiety and panic", Reuters reported.
However, in its first official response on Lee's case, China said developments with regard to the investigation will be disclosed in a timely manner in line with the judicial process.
"According to what is understood, Taiwan resident Lee Ming-che is suspected of engaging in activities endangering national security and is being investigated by the relevant authority. At present his health is good," Ma Xiaoguang, spokesman for China's Taiwan Affairs Office, said.
But Lee's family will request Chinese authorities to allow them to visit him, according to family spokeswoman Cheng Hsui-chuan.
Taiwan's ruling Democratic Progressive Party (DPP) has often raised concerns about the rights of Taiwanese people in the mainland.
Ma said Taiwanese who engage in "normal" activities while in China did not have anything to worry about and their rights would be protected.
"The mainland has rule of law. On this point, Taiwan compatriots can rest at ease," he said.
But Lee went to China on personal matters related to his mother-in-law's health condition, Amnesty International said on 24 March.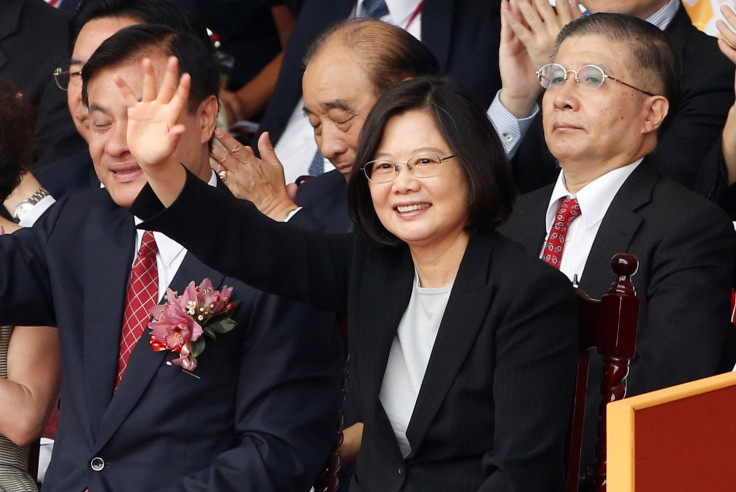 According to the AP, Cheng Hsiu-chuan, president of a Taipei college where Lee worked, said the activist might have attracted the attention of Chinese security as he reportedly used Chinese social media service WeChat to educate people on China-Taiwan relations.
"For China, the material he was teaching would be seen as sensitive," Cheng said.
Lee used to travel to China once every year for the past decade to meet friends, but has never held any public events, Cheng said. However, the activist's WeChat account was shut down and a number of books published in Taiwan on political and cultural issues were reportedly confiscated by Chinese authorities, Cheng added.
China considers the self-governing island as a breakaway province. While it has never used force to take back Taiwan, it has been deeply suspicious of President Tsai Ing-wen's actions as Beijing is of the opinion that her pro-democracy party might push for formal independence for Taiwan. Relations between the mainland and Taipei have worsened in the past one year, mainly because of China's distrust of the DPP.
© Copyright IBTimes 2023. All rights reserved.