China, Malaysia, Indonesia and Vietnam World's Worst for Bribery and Corruption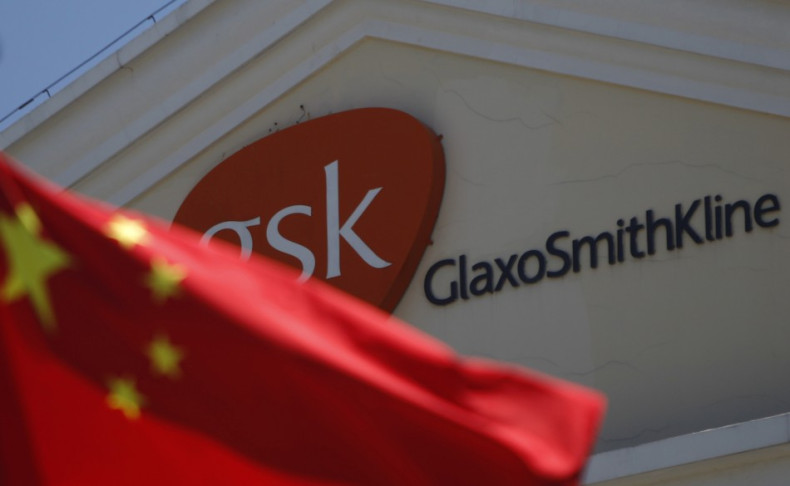 China and Malaysia have the highest levels of bribery and corruption than anywhere else in the world, says a new report by Ernst & Young.
According to E&Y's Asia-Pacific Fraud Survey Report Series 2013, around half of the 681 executives, senior managers and working-level employees across eight countries, surveyed on their perceptions of fraud, said China, Indonesia, Malaysia and Vietnam were the worst affected regions for bribery and corruption [Figure 1].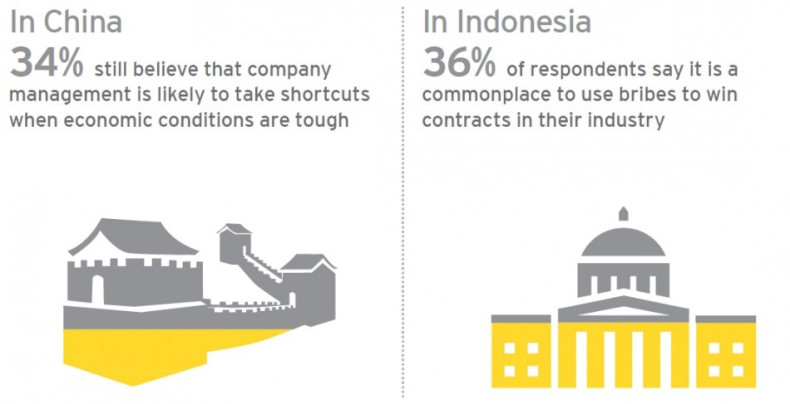 "Fraudulent practices are on the rise, and there is a disconnect between the policies that are in place and how they are appliedin practice," said Chris Fordham, EY Fraud Investigation & Dispute Services Managing Partner of Asia-Pacific in the report [Figure 2].
"Overall, one in five respondents considers bribery and corruption to be widespread in their home countries. Whereas if we isolate the rapid growth markets1, where growth is relatively high but systems and procedures are typically less developed."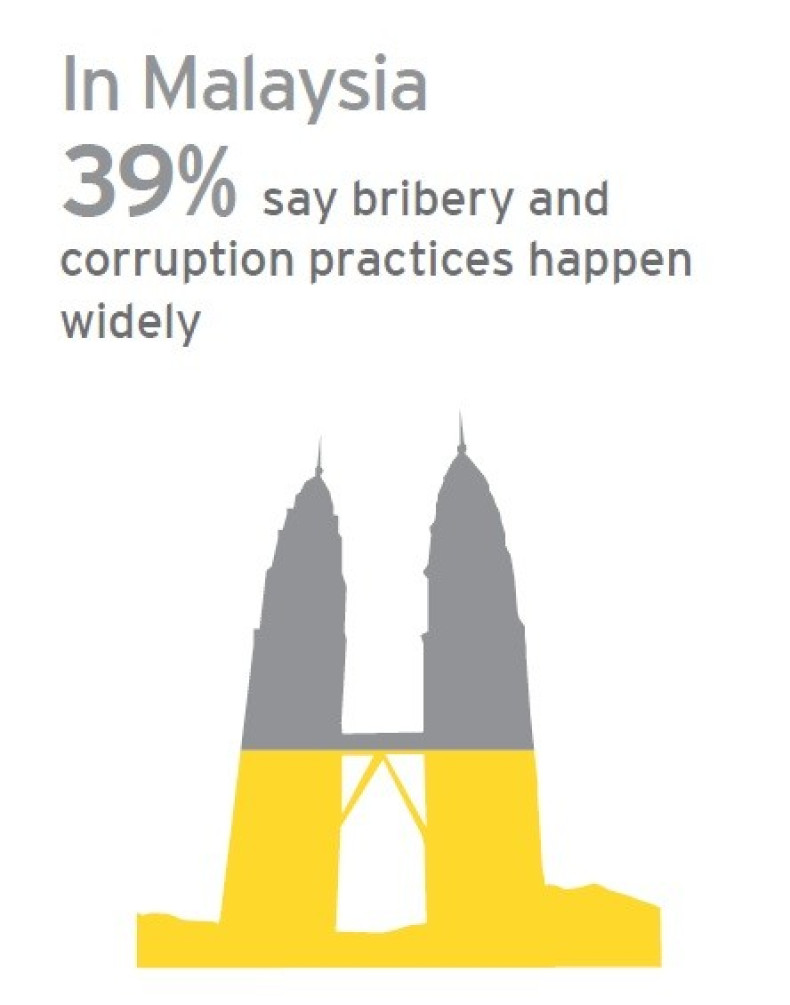 All participants of the survey are employed at corporations with a turnover in excess of $500m and the industries covered range from industrial to financial services, from retail to natural resources.
Practice What You Preach
Interestingly, the E&Y report reveals that survey participants think that some of countries in Asia have strong anti-bribery and corruption policies (ABAC) but in practice they do not work [Figure 3].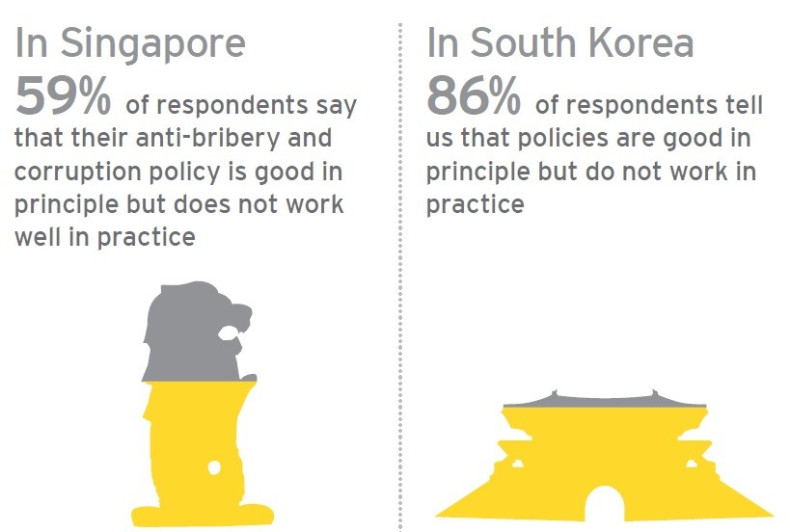 Around 40%of respondents said their companies have an ABAC policy or code of conduct in place and 35% confirmed that their senior management has communicated its commitment to these principles.
"We found that the risk of fraud, bribery and corruption is greater in rapid growth markets," said E&Y.
"This may be due to a weak control environment that results in policies and procedures being implemented differently from global compliance frameworks.
"Companies operating in local markets may also feel compelled to operate in line with local business culture, resulting in conflicts with global compliance regimes."
Bribery Scandals
The findings will not come as a surprise to some market participants following the Chinese authorities cracked down on its pharmaceutical sector after officials revealed that four China-based senior executives at British drugmaker GlaxoSmithKline had channelled millions of pounds in bribes through travel agencies and consultancies.
The Ministry of Public Security (PSB) said that unnamed GSK executives routed 3bn yuan (£324m, €375m, $489m) in bribes to doctors through travel agencies and consultancies to illegally boost sales and to raise the price of its medicines in China.
While GSK said that these were isolated allegations, a number of other firms have also fallen under China's regulatory spotlight. AstraZeneca, among a number of other foreign drug makers, was being probed by police.
Reuben Guttman, is one of the world's most prominent whistleblower attorneys and a director at Grant & Eisenhofer, and he told IBTimes UK that the GSK scandal is only the 'tip of the iceberg'.