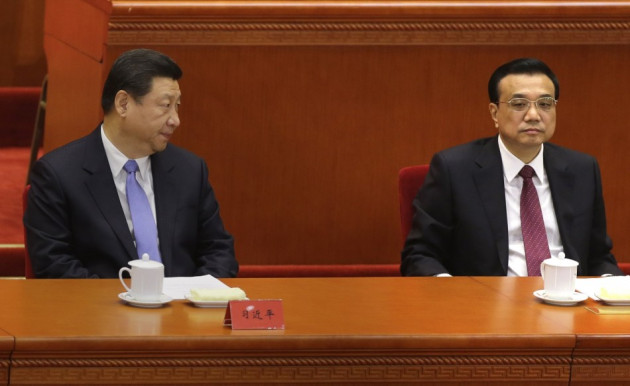 China's communist party leaders are to meet behind closed doors to set the agenda for economic reform over the next decade, under the auspices of President Xi Jinping.
The third plenary session of the of the 18th congress of the 205-member Communist Party of China (CPC) central committee is set to start on 9 November, and analysts' expectations are running high.
The annual meeting is generally considered the main political event in China, in years not marked by a change in the Party leadership.
However the 2013 gathering is the first of its kind to be held under Xi's presidency and attended by the new generation of Chinese rulers, who were appointed at the central committee in November last year.
Stakes were also raised by Yu Zhengsheng, the fourth-ranked Party member, who said "unprecedented" reforms were to be put on the discussion table.
IBTimes UK asked Dr Reza Hasmath, departmental lecturer in Chinese Politics at the University of Oxford, a few questions about the meeting's significance and possible outcome.
Here are Dr Hasmath's answers:
Why are third plenums are considered of particular importance, and this year's one particularly so?
It is not necessarily the case that the third plenary is different from others, but rather, it has historically been the site of major reform initiatives.
In 1978, market reform policies were introduced. In 1993, it established the "socialist market economy" strategy. In the last one, in 2008, there were rural reforms.
There is an expectation that the new leadership will use this occasion to solidify their reform policies. This may include policies to reduce corruption, changes to the hukou system, social security and state enterprise reform.
What it will tell us about Xi Jinping and his presidency?
The Xi Jinping presidency is a pragmatic one: this event will only reinforce this. His main aims are to ensure popular legitimacy, which is tied partially to economic growth.
What reforms are likely to be approved and which are not?
The expectation for radical changes to occur in this plenary will be unfounded. Put differently we are not going to see large scale reforms as in the past.
The current crop of Chinese policymakers tends to respond quicker to issues in the everyday, rather than relying on a "grand plan".
The major issue that has to be dealt with is local government debt. There has been a rapid credit expansion at the local level, which has translated to infrastructure spending to artificially boost growth. This situation has becoming untenable for many local jurisdictions.
Further, we are going to see policies that reinforce existing policies changes already initiated by Xi Jinping, e.g. intellectual property rights, environmental protections, food safety and anti-corruption measures.
Of course, the elephant in the room is the fact the economy has been slowing down in relative terms, and the expectation is that there will be a series of policies to address this - which may include financial sector deregulation and tax system reform.
What's the most significant thing we should be looking at?
Many of these policy reforms are going to face institutional resistance. Suffice to say, there is an internal struggle in the party regarding further liberalisation of the economy, and the "socialist" path.
We are seeing in China stronger grumblings about widening socio-economic disparities and accompanying social welfare concerns, with groups such as farmers, migrant workers and lower/middle-class urbanites experiencing rising living costs, and a perceived lower quality of life.
The CPC will need to balance these interests when proposing additional policy measures.