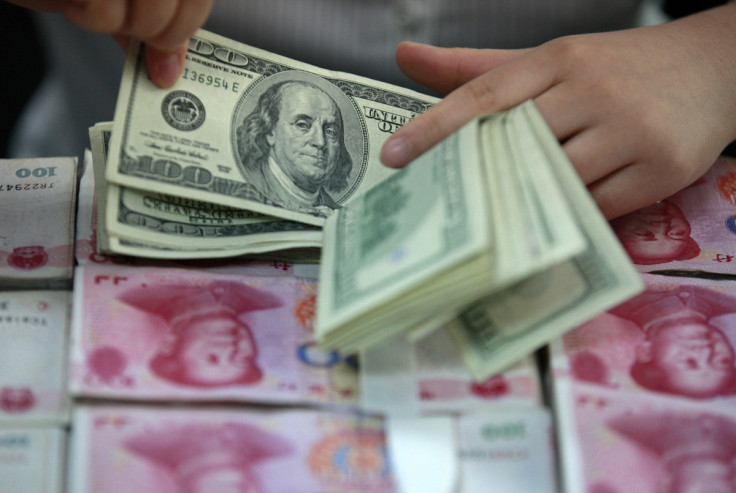 China says it has no intention of devaluing its currency, the yuan, in order to boost exports ahead of President Xi Jinping's first meeting with US counterpart Donald Trump.
Zheng Zeguang, the Chinese vice foreign minister, admitted that there was a trade imbalance with the US but added that this could change as Beijing pursues reforms to increase domestic demand for goods and services.
Xi and Trump will hold a two-day summit at the Mar-a-Lago resort in Florida on 6 April.
"China does not deliberately seek a trade surplus. We also have no intention of carrying out competitive currency devaluation to stimulate exports. This is not our policy," Zeguang was quoted as saying by Reuters.
China last devalued the yuan in August 2015, when it weakened the currency by 2% against the US dollar in an attempt to aid its exporters.
A weaker currency makes exports more competitive in foreign markets and pushes down borrowing costs.
Trump promised to impose a 45% tariff on goods entering the US from China during his election campaign, but did not follow through on threats to label Beijing a currency manipulator upon entering office.
Zheng said the economic reforms pursued by China would raise domestic demand for foreign goods and services, including from America.
This could help redress the trade imbalance between the two countries, he added.
The US had a trade deficit of $347bn (£278bn) with China in 2016.
"China can expand imports from the United States. The United States should take steps to promote exports," Zheng added.
"As long as both sides broaden their thinking, take positive moves, both countries can do a lot in the trade and business sphere, and can achieve mutually beneficial, win-win results."
Xi is the second leader to be invited to Trump's Florida estate after Japanese Prime Minister Shinzo Abe since the US leader's inauguration on 20 January.
North Korea and China's military ambitions in the South China Sea are other pressing topics that will be discussed between the two leaders at the summit.