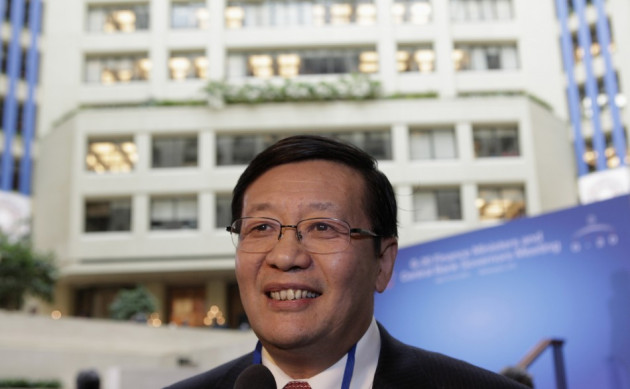 China's Finance Minister Lou Jiwei has indicated that the country's annual economic growth will fall short of its target due to restructuring.
According to a report by the state-owned Xinhua news agency, the government is expecting a growth rate of 7%. This is significantly below the country's previous outlook of 7.5% growth for 2013 and China's growth of 7.7% in the first quarter.
However, Lou noted that China's economy will not make a hard landing and a slower economic rate is necessary for restructuring. He added that the country will grow less than 7.7% in the first half and a growth rate as low as 6.5% may be tolerable in the future.
China is due to report its second-quarter growth on Monday. Market analysts expect an average 7.5% growth for the quarter.
"Despite the slowdown of China's economic growth rate, the structural reform is paying off," said Lou.
"We don't think 6.5% or 7% will be a big problem," but added that reaching 7% for 2013 "won't be much of a problem".
Speaking to the press in Washington, after a session on reform and sustainable development on the second day of a two-day China-US Strategic and Economic Dialogue (S&ED), he said China with its enhanced growth quality has the confidence to deal with the current challenges and promote sustainable growth.
"The contribution of consumption to GDP growth has increased, the proportion of service sector to GDP has also enhanced, the ratio of current account surplus of GDP has dropped, employment situation is good, and CPI [Consumer Price Index] is not high," said Lou.
With regard to the US plan to exit its current quantitative easing policy, Lou said the impact on China will not be serious as it has not fully liberalised its capital account.
China and the US, the world's biggest economies, have been holding the annual S&ED talks since 2009 when President Barack Obama came to power.