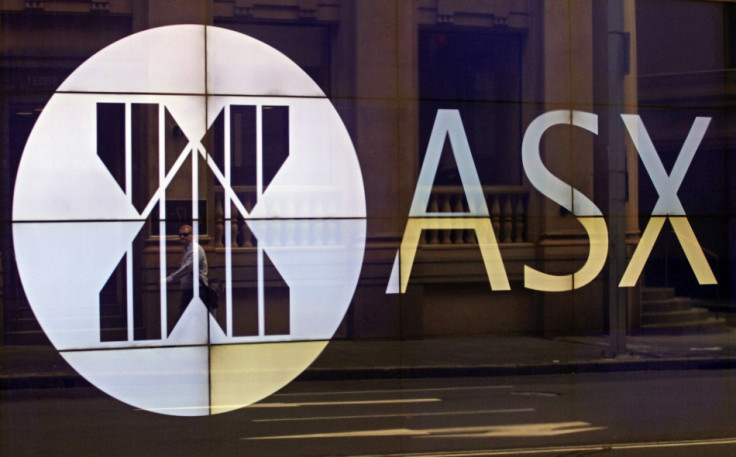 Most Asian markets opened lower, after China's data showed that factory activity in the world's second largest economy declined further, hitting Japanese exports in the process.
The Japanese Nikkei finished 0.32% lower or 47.23 points to 14,731.27 after data revealed that Japan's exports growth slowed in June on a lower growth in exports to China.
Hong Kong's Hang Seng was trading 0.07% lower or 16.26 points to 21,899.16.
Australia's S&P/ASX finished 0.35% higher or 17.40 points to 5034.50 on lower-than-expected inflation numbers for the April to June quarter.
The Shanghai Composite index was trading 0.71% higher or 14.45 points to 2020.43
South Korea's Kospi finished 0.42% higher or 7.93 points to 1,912.08 points after domestic exporters benefited from the yen's strength.
Chinese manufacturing activity dropped to an 11-month low in July owing to a significant decline in new orders, according to a preliminary survey of purchasing managers.
The flash purchasing managers' index (PMI) released by HSBC Holdings and Markit Economics showed a reading of 47.7, lower than last month's 48.2. Economists projected an improved reading of 48.6 for July.
A reading below 50 indicates a contraction in the manufacturing sector.
"The lower reading of the July HSBC Flash China Manufacturing PMI suggests a continuous slowdown in manufacturing sectors thanks to weaker new orders and faster destocking," Hongbin Qu, HSBC's China chief economist said in a statement.
Elsewhere, Japanese exports rose 7.4% in June compared to a year ago, down from May's 10.1% increase. Economists polled by Reuters had predicted a 10.3% gain.
In Australia, the government's statistics office said consumer prices rose 0.4% in the April to June quarter compared with the previous quarter, while they were up 2.4% on year-on-year. Analysts had expected increases of 0.5% and 2.5% respectively.
Wall Street Mixed
On Wall Street, indices finished mixed on Tuesday amid weak regional factory data.
The Dow finished 22.19 points higher at 15,567.74, a new record high for the index. The S&P 500 closed 3.14 points lower at 1,692.39. while the Nasdaq ended 21.11 points lower at 3,579.27.
Factory activity in the central Atlantic region shrunk in July, dropping to -11 from a downward revised 7 in June, according to the Federal Reserve Bank of Richmond. A value above zero indicates an expansion.
Ups and Downs
In Shanghai, industrial stocks were down after the release of the PMI data.
Shares of Yanzhou Coal and Huaxin Cement were down 4% each. China's sixth largest auto maker, Guangzhou Automobile, too shed 4%. Hua Xia Bank fell 4.7%. Jiangxi Copper lost 2.4%.
In Hong Kong, China Shenhua Energy shed 2.6% while PetroChina lost 2.5%. China Life Insurance was down 1.6% despite news that China will allow life insurers to set prices, to steer the industry toward a financial system based on risk-adjusted prices
In Tokyo, Apple-supplier Rohm shot up 5.3% after the American technology giant reported better than expected sales in the quarter ended 29 June. Murata Manufacturing gained 4%. Crystal device maker Daishiniku jumped 2.5% while while Taiyo Yuden gained 2.2%.
Cellular operator KDDI, which offers iPhones in Japan, gained 1.7%.
Shares of Nippon Steel and rival Sumitomo Metal shed 1.3%. Steel maker JFE Holdings was down 0.8%, on news that many steel users were reluctant to agree to an increase in prices that automobile giant Toyota Motorhad already agreed to pay.
Shares of telecoms firm Softbank, Fast Retailing and industrial-robots maker Fanuc were all down 1% each.
Toyota dropped 0.8% on a Nikkei newspaper report that it has dropped plans to develop a hybrid system for sport utility vehicles (SUVs) and light trucks with US-based Ford Motors
In Seoul, Apple-rival and index heavyweight Samsung Electronics shed 0.1%.
Apple-suppliers LG Display and Samsung SDI gained 3% each. Automaker Hyundai Motor added 0.5%.
LG Electronics, the second-largest TV maker, gained1.7% after its 9% fall in second-quarter profit exceeded market consensus.
In Taipei, Apple-supplier Hon Hai Precision Industry moved up 1.2%.
In Sydney, coal company White Energy and gold miner Medusa Mining shot up by about 7% each. Atlas Iron added 6% after reporting a 16% increase in iron ore exports in June quarter.
Commonwealth Bank of Australia gained 0.7%, while Westpac Banking inched up 0.6%.