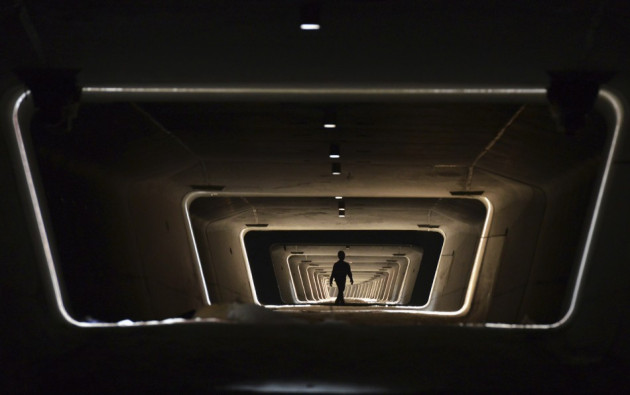 China's government will stimulate the economy with cash when economic growth drops to 7%, say analysts.
China's new leaders are more interested in reforming the world's second largest economy, than stimulating it, but economists polled believe that they will allow growth to drop to 7%, before jumping in.
The pace of economic growth in China has slowed down, to 7.7% in the first quarter of 2013, compared with 7.9% in the last three months of 2012.
Slowing factory activity, in May, and weak economic data from April could warrant immediate government intervention. Government economists told Reuters the previous leadership pair of Hu Jintao and Wen Jiabao would expedite large infrastructure projects, such as the construction of high-speed rail networks and airports, when annual growth skid to 7.6% and 7.4% in the second and third quarters of 2012, respectively.
But economists said the current leadership pair of Xi Jinping and Li Keqiang were more tolerant given the global macroeconomic scenario. They would wait till growth dropped to 7%, before injecting fresh stimulus to boost economic activity.
Most analysts said the annual GDP target was achievable given the central bank's relatively loose monetary policy. But if the Chinese economy tripped, the government would resort to its old tricks and pump big money into large infrastructure projects, they told Reuters.
China will put out May data in the following week.
China needs to grow 7% annually to double per capita GDP by 2020, from the level in 2010, Li told business leaders in Berlin last month. Economists opine that reforms will play a key role this decade.
Economic reforms, such as the liberalization of interest rates and allowing for greater population mobility, are expected to be tabled at a Communist Party meet later this year.
The Chinese administration has nothing to worry as long as the economy was creating jobs, economists said, but that situation could change soon.
China created 3.4 million new jobs in the first quarter of 2013, slightly higher than a year ago, showed labor ministry data. But the demand for workers has dipped.
A government survey of 84 top cities showed that the demand for workers in the first quarter was down 2.9% from a year ago.
Chinese media has reported that the number of college graduates seeking jobs this year would surge to a record 7 million, up by 190,000 from last year, explaining the need for economic reform.