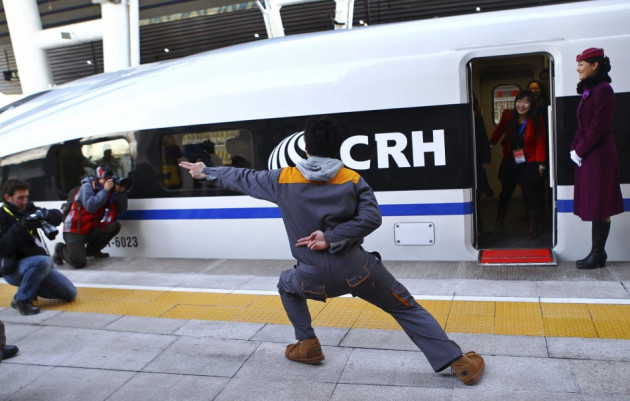 China will resume passenger service on the 2,298-kilometre (1,428-mile) high-speed rail line, the longest in the world, which it has tested.
The high-speed train will start running on the line from Beijing to the southern Chinese city of Guangzhou on 26 December,the Bloomberg reported, quoting Xinhua.
The bullet train with an average speed of 300km per hour will cut travel time between the two cities by eight hours. It took 24 hours to travel between the two cities previously.
It has a maximum speed of 350 km per hour and has 35 stops including the capital cities of provinces. A test run on the G83 express train was attended by over 100 media persons including international journalists.
China's ministry of railways did not reveal either the total cost or the financial performance of its high-speed rail projects.
China has increased its investments in new rail projects recently as part of the government's efforts to raise infrastructure spending to boost the economy. As of October, China's railway investment marked a rise of 250 percent against the same period, a year ago.
"Government-driven investment has quick effects on boosting growth in the short term. But you can't rely on investment to drive growth forever," Yuan Gangming, a reasearcher with the Chinese Academy of Social Sciences, a Beijing-based government think tank, told Bloomberg.
Check the video here.