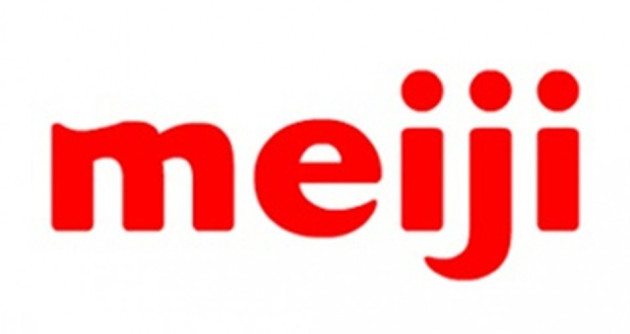 Japanese dairy products maker Meiji said it will stop selling its infant formula in China, after stiff competition and rising raw material costs hurt sales.
The company proposes to suspend sales as soon as its inventory clears, Meiji spokesman Masanobu Nakamura told Bloomberg.
The group will continue selling other products such as snacks and ice cream in China, Nakamura added.
It will also add milk and yoghurt to its China product portfolio later this year, an unnamed Meiji official told Reuters.
Foreign firms control about 40% of the highly-competitive Chinese infant formula market. That figure surges to 80% in tier one cities such as Beijing and Shanghai.
However, a government-led crackdown on pricing and Beijing's attempts to support local industry and consolidate the fragmented dairy sector threatens to hurt foreign players.
In addition, Meiji, which entered China's formula market in 1997, was forced to turn to Australian raw material imports for its infant formulas from 2011 onwards. China banned some dairy product imports from Japan after a massive earthquake and tsunami crippled the Fukushima Daiichi nuclear power plant that year.
This dependency has pushed up costs against a backdrop of falling sales.
"Under the harsh environment, continuing to use Australian milk source is ... causing a severe impact on cost and revenue," Meiji's Shanghai-based dairy unit said in a statement on 24 October.
"There are so many players in the market," Junji Ohashi, a spokesman for parent Meiji Holdings, told Bloomberg. "Our sales fell to one third of the peak in 2009," Ohashi added.
In September, Fonterra, the world's largest exporter of dairy products, said it would press ahead with plans to roll out its own branded milk formula in China despite the recent price-fixing scandal and the contaminated milk scare that rocked the firm.
Government Crackdown
In August, Fonterra, French dairy group Danone's Dumex, Mead Johnson and three other dairy manufacturers were fined by Chinese authorities for fixing the price of infant milk formula, a highly sought after product in China given that consumers do not trust local brands.
Meanwhile, local media reports claim the government will dole out 30bn yuan ($4.93bn) to Chinese milk powder makers to help them compete with their foreign rivals.
China's infant formula market, worth $12.4bn (£7.6bn, €9bn), is expected to double by 2017.
Among the various brands, Mead Johnson, Hangzhou Beingmate Group and Danone together controlled 33.2% of the overall baby formula market in 2012, according to Euromonitor data.