At least 15 people have been killed and thousands more forced from their homes by flooding across a huge area of southern and central China, and more rain has been forecast in the coming days, officials said.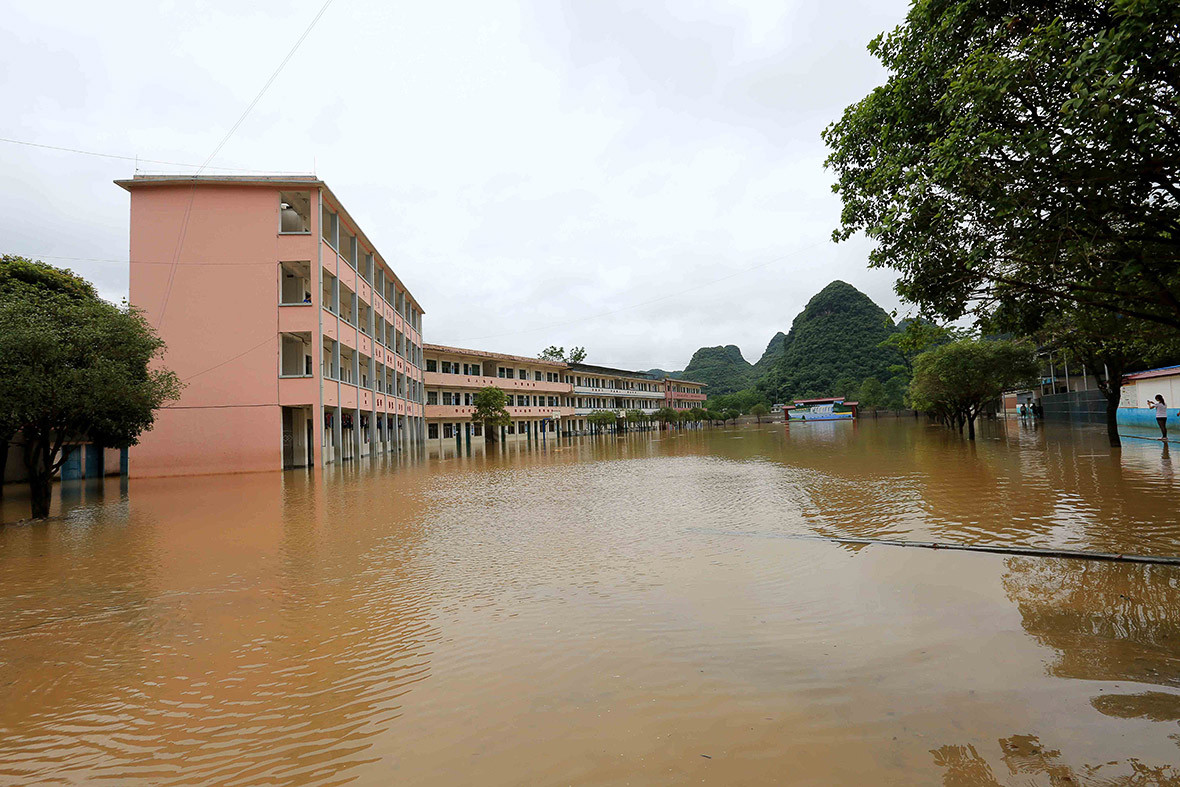 A further 16 people are listed as missing after a nine-storey residential building in southwest China collapsed following a landslide.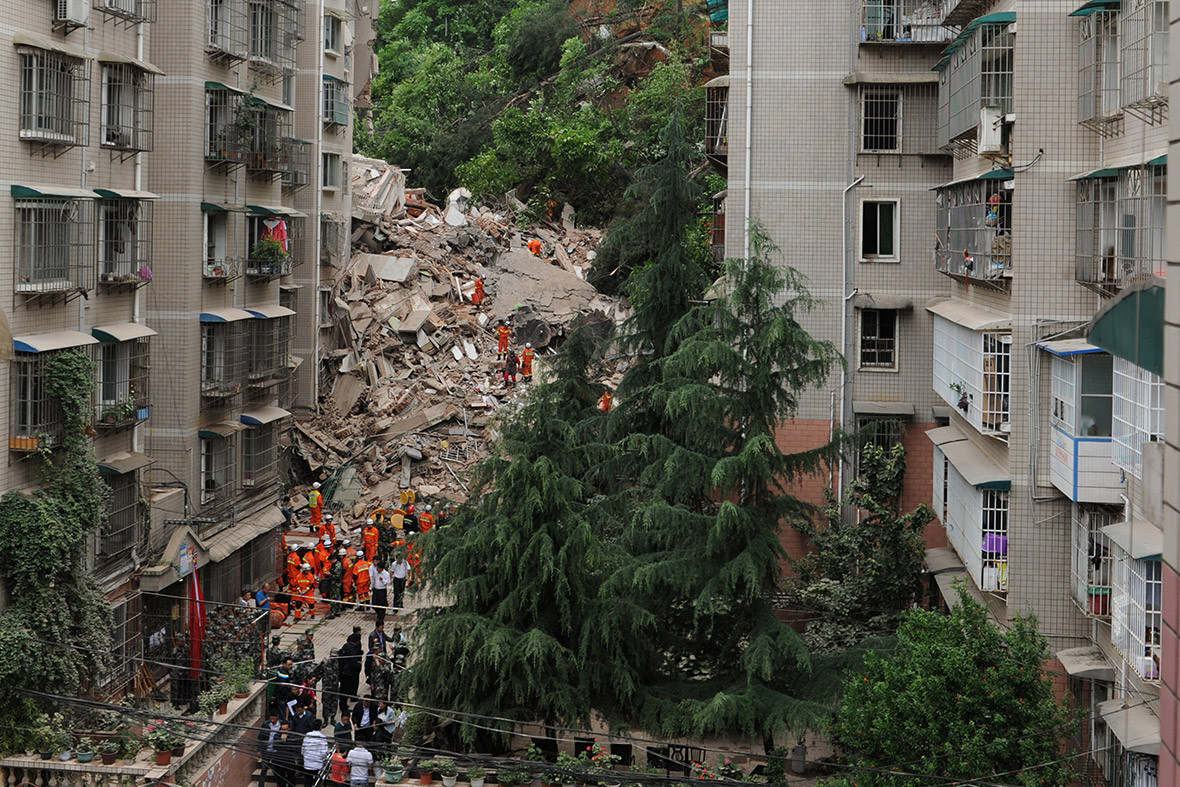 Authorities said that Jiangxi province has been hardest hit by flooding, with eight people killed and 65,000 displaced.
Just to the south, five people died and six others were missing in the Guangxi region after 300 mm of rainfall in 12 hours, flooding residential areas.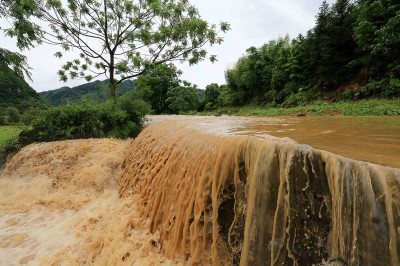 Two other deaths were recorded in Hunan province, one of China's main rice producers, where 2,000 other people were moved to shelters.
Fujian province evacuated 17,000 people from danger areas, but no one was reported dead or missing in the coastal province. Heavy rain forced the delay or cancellation of hundreds of passenger flights as flood waters in some areas rose to more than 2 metres (6 feet).
In the city of Dongguan in Guangdong province, residents caught fish on the streets after a river overflowed.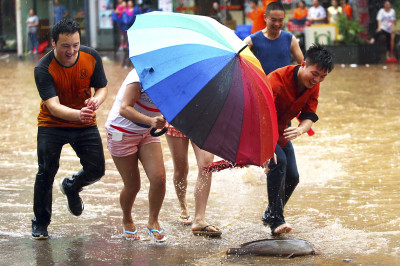 A nine-storey apartment building in Guiyang, Guizhou province, collapsed following a landslide.
Authorities said 114 residents lived in the 35-household apartment building. Ninety-eight of the residents have been confirmed as safe, but 16 others were missing. Mobile phone signals of 15 of them had been traced to the site.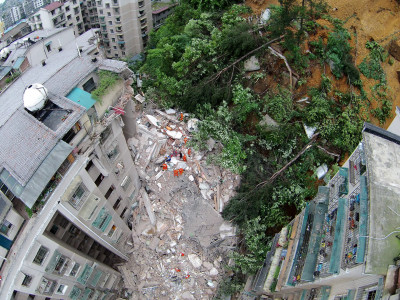 Locals said heavy rainfall caused a landslide on a nearby mountain, which then brought down the building. Rescue operations were temporarily halted because of fears of another landslide. Rescuers are planning to blast part of the mountain which poses a safety threat.