China: More than 82 Million People Live Below Poverty Line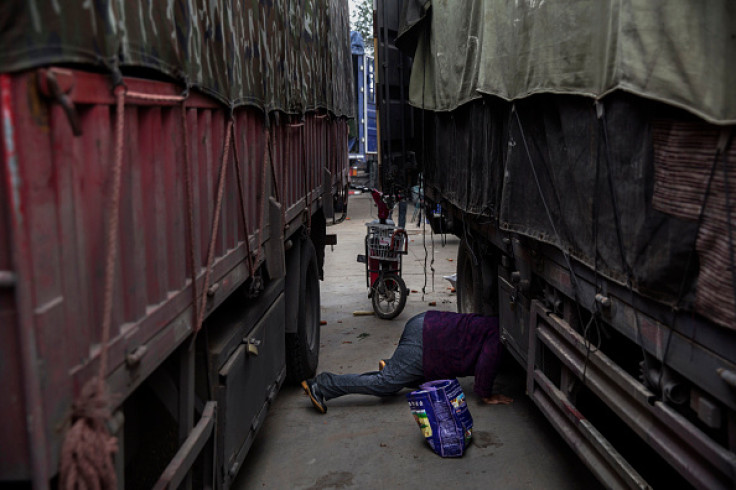 More than 82 million people in China live below the poverty line, a senior official has said.
Zheng Wenkai said that poor Chinese people live with less than $1 (£0.63) a day and added that the number would rise to more than 200 million if international standards of poverty were applied.
"The poverty-stricken population not only suffer from low income but also face various difficulties in getting drinking water, roads, electricity, education, medical care and loans," news agency AFP quoted him as saying during a press conference.
"It's a tough nut to crack. Poverty is a weak point for our goal of building a moderately prosperous society in all respects by 2020."
Zheng, who is vice director of the State Council Leading Group Office of Poverty Alleviation and Development, explained that the majority of poor Chinese live in inadequate structures, often in areas prone to natural disasters.
According to a report by Wei Shangjin, chief economist of the Asian Development Bank , the number of Chinese people living under poverty line is of more than 400 million, or 30% of the population.
Wei said that in order to improve the condition of millions of Chinese, the government should foster the development of social insurance and subsistence security systems that are accessible to the poor.
China poverty and child abandonment
One of the consequences of the widespread poverty in China is the high incidence of child abandonment throughout the country.
In March 2014, authorities were forced to close a baby hatch (a place where parents can abandon unwanted new-born infants) in Guangzhou, capital of Guandong, after a dramatic increase in the number of abandoned babies.
Since it had opened on 28 January 2014, the baby hatch received 262 abandoned babies.
A similar thing occurred at the Jinan Orphanage, eastern China, which received 106 children in just 11 days, since its opening on 1 June.
UNICEF said there were around 712,000 orphans in China in 2010 - the latest statistic available - but child welfare groups believed the number could be much bigger.
© Copyright IBTimes 2023. All rights reserved.