China Orders Troops and Tanks to North Korean Border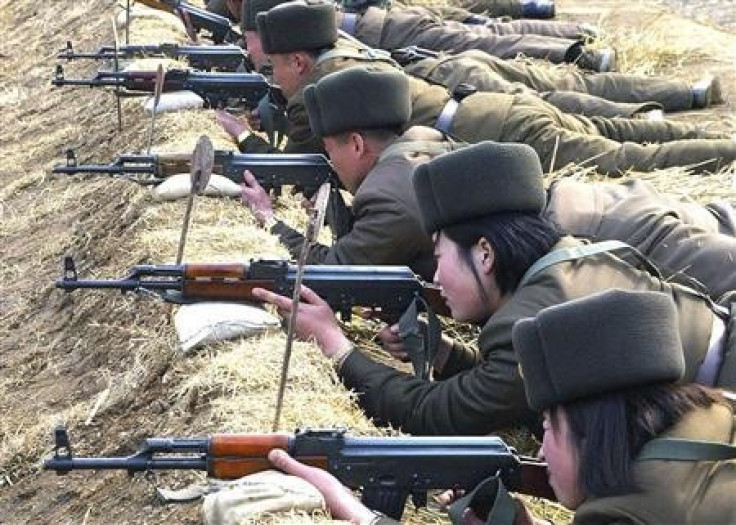 China is reportedly beefing up its military presence on the North Korean border amid heightening tensions in the region.
The troop mobilisation is said to be taking place along with deployment of dozens of tanks in the strategically important border region with North Korea, which is separated by the Yalu River.
The Chinese military is on high alert over the ongoing tensions in the Korean Peninsula.
However, the Washington Free Beacon, citing intelligence reports, said China has increased its troop deployment in order to handle the likely mass influx of North Korean refugees if a war breaks out.
Users of the Chinese Weibo micro-blogging site have posted pictures of Chinese troops being mobilised in the border region. They have also reported that more troops are likely to be deployed soon.
Chinese fighter jets are also flying regularly over the region, report onlookers.
Although the border provinces have been witnessing significant troop deployment over the last few weeks, there has been no official word on this.
China had recently cautioned that North Korea might conduct another nuclear test although there have been few indications of that.
China remains a staunch ally of North Korea despite efforts by western nations to further isolate the country over its controversial nuclear programme.
China's border with North Korea is relatively unguarded compared to its other borders with South Korea and Russia.
According to reports, China is largely interested in the trade benefits in the region. There is also speculation that the links in the border region will be vital for the Chinese military in case of any emergency.
© Copyright IBTimes 2023. All rights reserved.