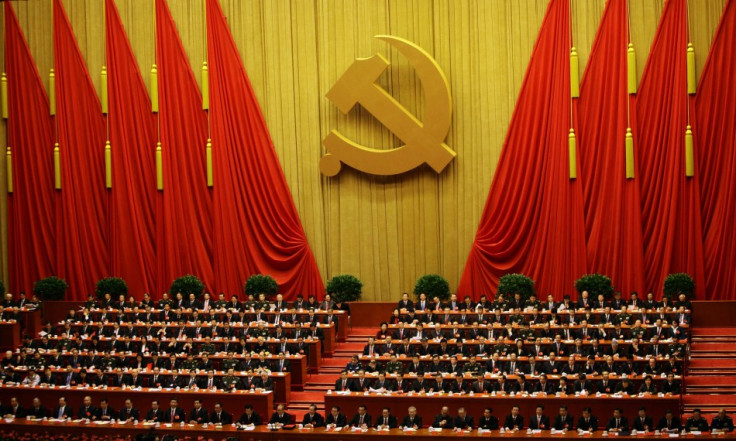 China's 18th Party Congress has elected Xi Jinping and Li Keqiang to the party's Central Committee, a first step towards becoming the president and premier of the country, according to a report from state-owned news agency, Xinhua.
Xi, 59, is long been expected to be the successor of outgoing President Hu Jintao. He will take over the role of party president and then the president of the country at an annual meeting of the parliament in March. Li will take over from the present premier Wen Jiabao.
Around 2250 party delegates cast their votes behind closed doors to elect the new Central Committee in Beijing, which will approve the country's main policy body, the 25-member Politburo Standing Committee.
The line of fresh leaders may be revealed by Thursday and is expected to be under scrutiny for early indications on China's future economic and political course.
Other potential candidates for the top posts such as Wang Qishan, Liu Yunshan, Li Yuanchao and Zhang Dejiang and Zhang Gaoli are said to be elected to the Central Committee, according to a Xinhua report.
However, the final details of the committee will be known only after the party's formal declaration. Analysts have mentioned that there have been divisions at the top level in the run-up to the Congress, as two rival sections elbowed for power.
Xinhua reported that at least 8 percent of the candidates may be eliminated after the secret voting for choosing the committee.
All eyes are on the omissions, as committee members are major figures in the party, army and the administration. Failure to make it to the committee would mean a loss of chance at the Politburo.
As most of the present members in the committee have crossed their retirement ages, a number of fresh faces are expected to be unveiled.
A Central Commission for Discipline Inspection to combat internal corruption is also set to be announced as the party has, of late, been under scrutiny for controversies which have included some of its main leaders.
Corruption cases had resulted in wide-spread public anger and had even prompted Hu to note that the Party should care of the issue to avoid serious crisis.