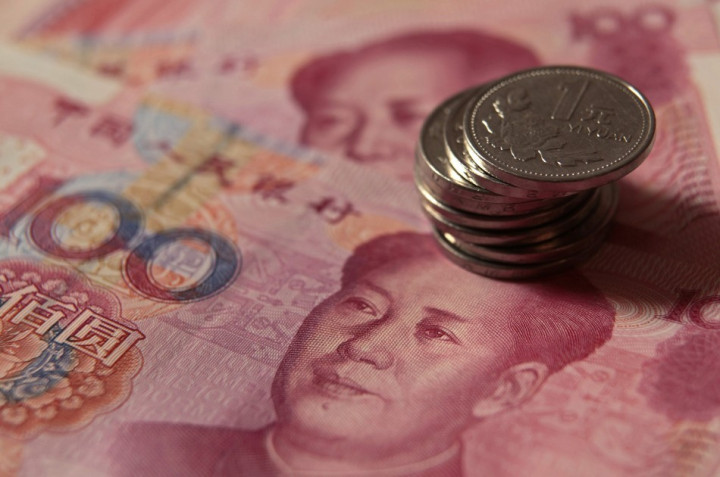 China has agreed a bilateral currency swap agreement with the European Central Bank in its latest move to promote the use of its currency internationally.
The agreement is valid for three years and would enable the People's Bank of China (PBOC) and the ECB to swap currencies up to a value of 350bn yuan ($57bn, €45bn, £36bn), China's second-largest deal until date. It will also enable companies to settle trade in local currencies competing with the more widely-used US dollar.
The agreement period can be extended if both parties are willing to do so.
"The new arrangement will provide more liquidity to the renminbi market in the euro area, promote overseas use of the yuan, and help facilitate trade and investment," the PBOC said in a statement.
"The swap arrangement has been established in the context of rapidly growing bilateral trade and investment between the euro area and China, as well as the need to ensure the stability of financial markets," the ECB said.
With about €1bn of transactions per day, China is the EU's second-largest trading partner, according to the European Commission.
China and Europe had been in negotiations over the agreement since the beginning of 2013. In September, ECB chief Mario Draghi and PBOC governor Zhou Xiaochuan agreed to a currency swap arrangement. Both the parties signed the agreement on 9 October.
Internationalisation of Yuan
China's central bank has so far signed currency swap deals worth about 2.2tn yuan with 22 countries and regions, according to Xinhua news agency. It has a 360bn yuan swap line with South Korea and a 400bn yuan agreement with Hong Kong.
In June, the PBOC and the Bank of England signed a 200bn yuan currency swap deal. That comes after a 190bn yuan deal with Brazil in March.
Among eurozone countries, France is separately working on a swap deal with the Chinese central bank.
The yuan is now the eighth most-traded currency in the world with a market share of 1.5%, according to the Society for Worldwide Interbank Financial Telecommunication (Swift). It has recently overtaken the Swedish krona, the South Korean won and the Russian rouble.