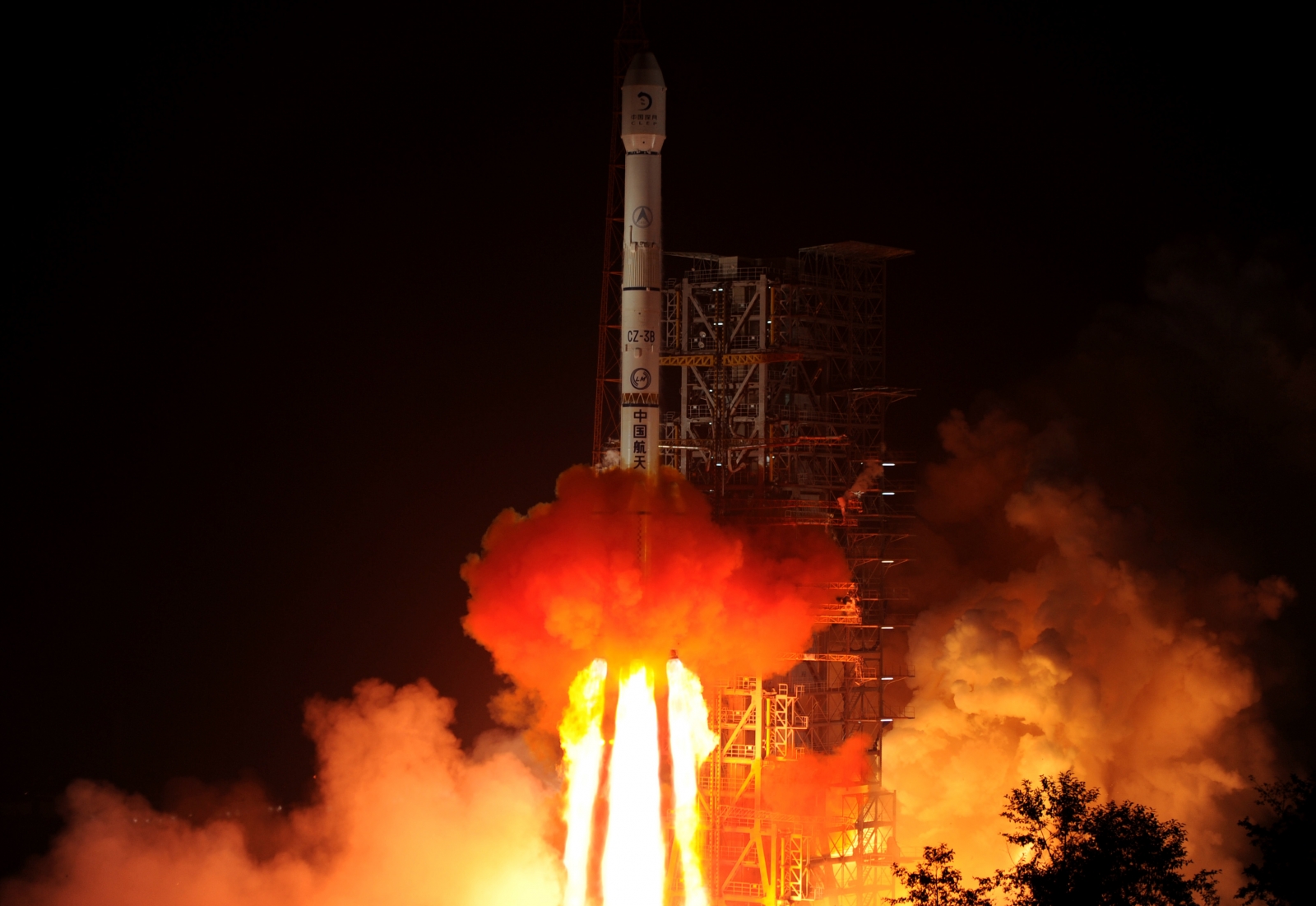 The most famous potato-growing effort in space is a fictional one, by Matt Damon's character Mark Watney in the film The Martian. But now China has announced that it will grow extra-terrestrial potatoes on the moon.
The effort is to create a living ecosystem on the moon, according to reports by the Chongqing Morning Post. Silkworms will provide the carbon dioxide that the potato seedlings need, and the potatoes will in turn provide the oxygen through photosynthesis to support the worms. The entire self-sustaining ecosystem will be contained in a tiny box weighing no more than 3 kilograms.
It is being developed by scientists in south-west China at Chongqing University. Chinese authorities announced that mini-ecosystem will be launched as part of the Chang'e 4 mission that is due to blast off in 2018, the South China Morning Post reported. Chang'e 4 will include a lander and rover to explore the lunar surface.
The potato ecosystem will be deposited at the moon's surface, but the spuds will not be planted in lunar soil. The moon is too small to sustain an atmosphere, meaning that the spuds will need to remain in a tightly sealed box to stand a chance of survival.
"The container will send potatoes, arabidopsis seeds and silkworm eggs to the surface of the moon," said Zhang Yuanxun, chief designer of the container, according to a South China Morning Post report.
"The eggs will hatch into silkworms, which can produce carbon dioxide, while the potatoes and seeds emit oxygen through photosynthesis. Together, they can establish a simple ecosystem on the Moon."
The ecosystem will have big temperature differences to compensate for. On the moon, night time temperatures are about -170C but in the daytime temperatures can reach more than 100C. The box will be intensely insulated, with light sources to allow the seedlings to develop.
China first landed a robotic rover on the moon in 2013, to become the third country to manage a soft-landing on the satellite. The 2018 mission is preparation for possible future extra-terrestrial inhabitation, said Xie Gengxin, chief designer of the project.
"We will livestream the development of plants and insects on lunar surface to the whole world," Xie said.