China's ex-President Hu Jintao Indicted in Spain for Genocide against Tibetans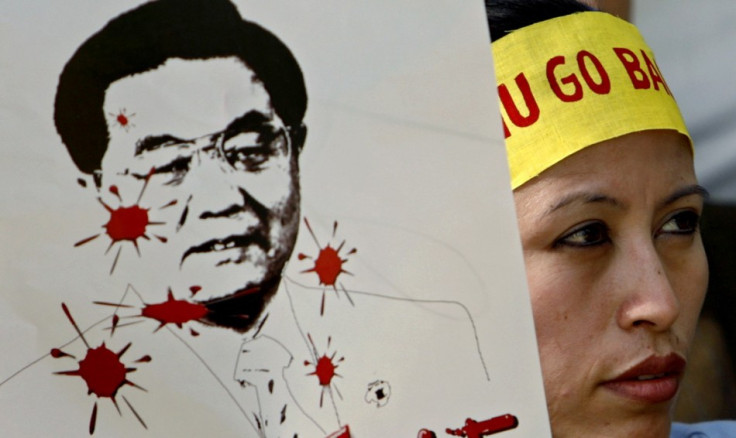 A Spanish court said it will probe accusations of genocide directed against former Chinese president Hu Jintao by Tibetan rights activists.
The National Court in Madrid ruled Hu can be indicted in Spain over crimes he allegedly committed when he was the Communist Party leader in Tibet between 1988 and 1992.
The court ruled in favour of the Madrid-based Tibetan Support Committee, a group run by Tibetan exiles, which filed a lawsuit against Hu alleging him responsible for a violent crackdown on Tibetan protesters by Chinese troops in 1989.
Madrid judges said they are competent to hear the case because one of the plaintiffs, Tibetan monk Thubten Wangchen, is a Spanish citizen.
The court also noted that Spain accepts the universal justice principle, according to which genocide suspects can be tried anywhere in the world since their crimes affect humanity as a whole.
Since Chinese authorities have failed to investigate the case, Spanish justice is allowed to step in, Madrid judges said.
The decision overturns a previous ruling by a lower judge who had dismissed the claim and is likely to strain diplomatic relations between Madrid and Beijing.
"There will be some sort of diplomatic reaction," Nina Jorgensen, an associate professor at the Chinese University of Hong Kong's Faculty of Law, told the South China Morning Post.
"China has been very much against these proceedings."
In 1989 a wave of anti-Chinese unrest was quelled by Communist party troops in Tibet.
Martial law was imposed across the autonomous region and all foreign journalists expelled amid claims of torture and killings.
The Tibetan Support Committee alleges Hu oversaw the operations that were finally "aimed at eliminating the uniqueness and existence of Tibet as a country".
The committee accuses the former president of ordering forced deportations, mass sterilisation campaigns and torture of dissidents.
Since 2006 the group has filed a number of lawsuits against high-ranking Communist officials including former president Jiang Zemin and former prime minister Li Peng.
Hu Jintao ruled China over the last decade before leaving the Presidential post to Xi Jinping in March.
Chinese forces invaded the country in 1950, claiming sovereignty over the territory and forcing its inhabitants to follow communist rule.
Tibetans have continued to take part in demonstrations against China.
In the latest incident, Chinese troops reportedly opened fire on a crowd of Tibetan protesters, injuring 60 and killing three in Biru County earlier this week.
© Copyright IBTimes 2023. All rights reserved.