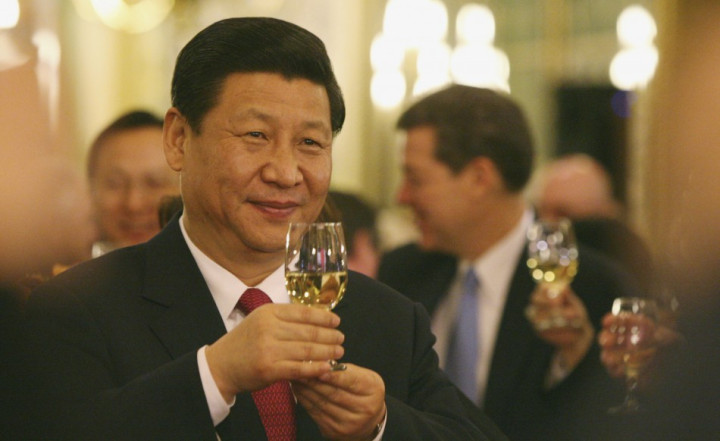 Xi Jinping - the man who is widely expected to be China's next president - has called for the ruling Communist Party to be cleaned up, following a series of scandals involving high-ranking party officials which have triggered widespread outrage in recent months.
Reuters reported that in a meeting with Hu Deping, a prominent party member known for his calls for the democratisation of China, Xi expressed concern about the Chinese hierarchy's abuses of power and corrupt behaviour.
According to an anonymous source, Xi, who is expected to replace incumbent president Hu Jintao in October, recognised the need to deal with "corruption and ill-discipline in the party" as a top priority.
The leak is unusual in a country where even the exact date of the once-in- a-decade leadership takeover is kept secret. It suggests that the current vice-president is attentive to the growing unrest against the party and its "out-of-touch" members that has mounted online in the last 12 months.
The meeting with a known party reformer such as Hu stresses the future leader's responsiveness to the issue.
A few years ago Hu, the son of former national leader Hu Yaobang, was famously quoted saying: "I'm completely for a democratic political system. People should be free to express opinions and protect their interests."
Freedom of speech is at the very core of the Communist party's recent turbulence, a problem exacerbated by the increasing diffusion of internet and micro-blogging among the country's 1.3bn people.
Despite strict censorship of the web, details of party officials' crimes and misdemeanours are emerging online, sparking a wave of protest.
One of Hu Jintao's closest political allies, Ling Jihua, lost his post after his son was revealed to be the driver of a black Ferrari involved in a fatal crash in Beijing.
Ling's demotion came after rumours that the driver, who reportedly died in the crash, was his son Ling Gu. The rumours had mounted online for months and could no longer be ignored.
"The central leadership decided that the scandal over the incident was too serious to allow Ling Jihua to be promoted and Hu Jintao really couldn't resist," a retired party official said.
Xi, 59, is acting in advance of criticisms that could tar him with the same brush as other senior offricials accused of serious wrongdoing. He is censoring some information and leaking other bits.
Considerable wealth on way up through ranks
The son of a reformist official, Xi is married to famous People's Liberation Army singer Peng Liyuan, 49.
In June, Bloomberg reported how Xi and his family accumulated considerable wealth as he ascended the Communist party ranks.
According to the article Xi holds multimillion yuan stakes in minerals, real estate and mobile-phone companies.
Access to Bloomberg News Web was subsequently blocked by the Chinese government.
Moreover, during the meeting with Hu, Xi reportedly distanced himself from the disgraced senior politician Bo Xilai, of whom he was believed to be a friend and protector.
Reuters's sources said that Xi eventually made clear to Hu that he was no ally of Bo, and that the formerly high-ranking politician's case "would be handled strictly according to party discipline [rules] and state law".
Bo, who had been widely tipped for a senior government role, was stripped of his party responsibilities in the city of Chongqing after his wife was detained and then convicted of the murder of British businessman Neil Heywood earlier this year.