China responds to Taiwan's historic same-sex marriage ruling by shutting down lesbian dating app
It is the second gay dating app to be suspended in the country in recent months.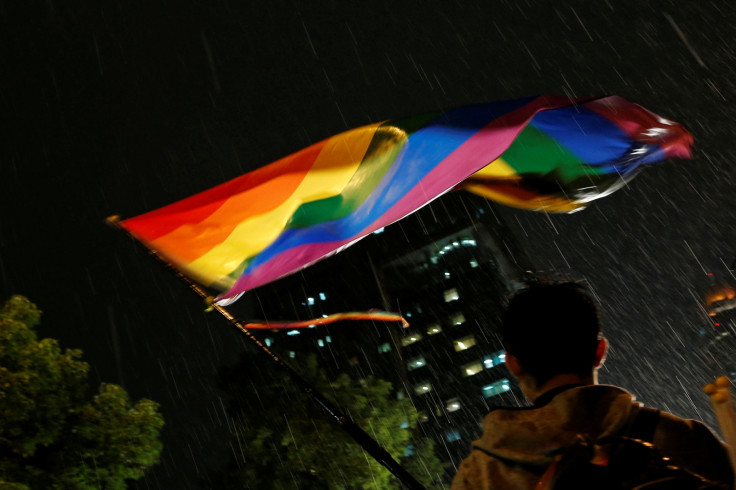 China's leading lesbian dating app has been shut down shortly after Taiwan's landmark ruling in favour of same-sex marriage, the first of its kind in Asia.
The Rela app, which has more than five million users, is no longer available on the Android or Apple stores and its Weibo account has been deleted.
Users first noticed that the app was no longer accessible last week. Rela told its users that it had been suspended for an "important adjustment in service" without giving details of why it was no longer available.
Some users speculated that the shutdown is connected to Rela's support for parents of LGBT children who tried to force their way into taking part in a weekly "marriage market", where parents search for a suitable partner for their unmarried sons and daughters, in Shanghai on 20 May.
Eleven mothers of LGBT children were ordered to leave by police and other parents, according to news website Sixth Tone.
Homosexuality is not illegal in China, but until 2001 gay people were thought to suffer from a mental disorder. Attitudes towards homosexuality remain conservative and gay people face societal pressure to get married and have children.
In the past, the Chinese government has blocked access to Western sites, including Facebook and Gmail, which could be seen to challenge Communist Party rule and threaten stability.
In April, Chinese gay dating app Zank was shut down after operating online for four years. On the app's Weibo account, a spokesperson for Zank said it had been accused by state internet regulator, Cyberspace Administration, of distributing pornographic material.
The state internet regulator has not commented on the shutdown.
© Copyright IBTimes 2023. All rights reserved.