China restores diplomatic ties with Taiwan's former ally Sao Tome and Principe
This comes after the African island nation broke away from Taiwan last week.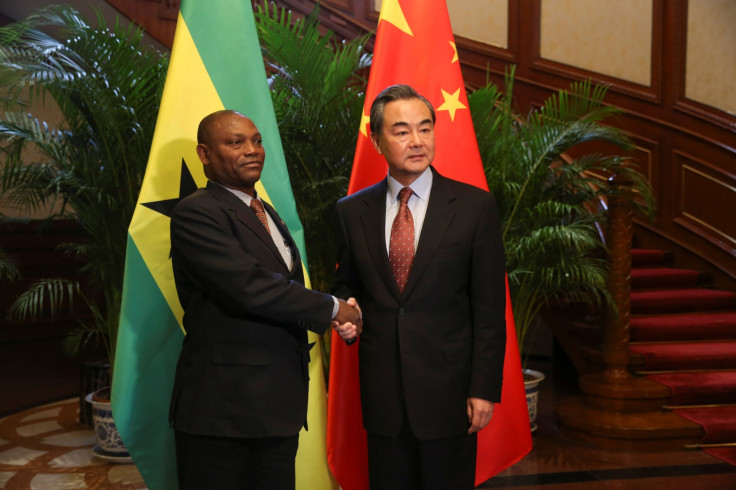 China signed an agreement on Monday (26 December) and re-established diplomatic relations with Sao Tome and Principe after the island nation off the coast of central Africa broke away from Taiwan last week.
Wang Yi, Chinese foreign minister on Monday said the resumption of ties would benefit both countries. He added saying, "Sao Tome will get full support and help from a permanent member of the U.N. Security Council and the world's largest developing nation."
He further elaborated saying, "China is willing to support Sao Tome's quest for socio-economic development and efforts to improve livelihoods and well-being to the best of its ability."
Urbino Botelho, the foreign minister of Sao Tome, said: "We have to recognise that China plays an increasingly important role in the world, especially as a partner to promote development and its contributions protecting the interests of developing nations."
He added saying, Sao Tome is a small, island nation, with very friendly people. It is tranquil. It has very good conditions for developing trade and business and cooperating with Chinese companies."
The resumption of ties is believed to be a big victory for China, which considers Taiwan as a part of its territory.
According to reports, China and Taiwan have competed for allies for decades since the end of China's 1949 civil war, when the nationalist government that was defeated fled to Taiwan Strait.
In 1997, Beijing stopped its contact with Sao Tome after the West African state established ties with Taipei. The impoverished Island nation, which is a former Portuguese colony, has a population of 200,000 and depends heavily on foreign aid.
Taiwan reportedly had almost 30 allies in the mid 1990s but now has formal ties with just 21 countries, which are mostly small and poor nations in Latin America and the Pacific.
Taipei has accused Beijing of taking advantage of Sao Tome's economic difficulties to make the move and added that Taiwan will not indulge "dollar diplomacy."
© Copyright IBTimes 2023. All rights reserved.