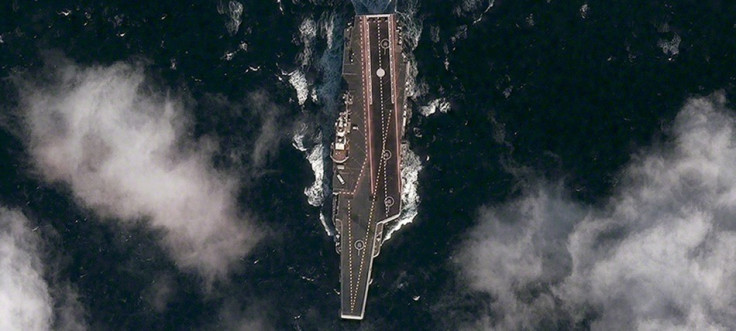 A satellite has spotted China's first aircraft carrier sailing through Yellow Sea as part of its sea trials, it has been reported.
DigitalGlobe, the U.S. commercial satellite operator, said its polar orbiting QuickBird satellite took pictures of China's first aircraft carrier sailing through the Yellow Sea last Thursday.
"The vessel had been photographed on 8 December off the Chinese coast by one of the company's orbiting satellites," the Associated Press quoted Stephen Wood, director of DigitalGlobe's analysis centre.
China has so far not commented on the claim and maintained that the carrier is meant for research and training purposes. Earlier it was reported in the Chinese state media that the vessel began its trials at Dalian, a port in the northeastern province of Liaoning.
The vessel, once called the Varyag, was a Soviet warship that ended up in the hands of the Ukrainian government and was later auctioned off to a Chinese company in 1998. It was claimed that it would be used as a floating casino in the future.
But China has renamed it as Shi Lang and refitted it for sea service. In June the People's Liberation Army confirmed that China's first aircraft carrier was under construction, the BBC has reported.
If confirmed, it would be the first known pictures of the erstwhile Soviet vessel recently refitted by China, said the BBC report.