Stock markets in China continue to tumble. Weeks of volatility have seen shares slump throughout the summer. Then on 24 August, they nosedived, closing 8.5% lower at the end of trading in what has been dubbed Black Monday. And it shows no signs of stopping, with stocks plunging on 25 August as well. So what's going on? IBTimes UK explains why this stock market crash is happening, who is affected and what it means for the future of China and the greater global economy.
How did this happen?
After years of prosperity, there have been growing concerns over China's slowing economic growth. Despite this, investors, in particular many average citizens, continued to pour more and more money into Chinese stocks – creating a bubble.
When this bubble popped on 12 June, the Chinese government aggressively tried to control the crisis. The People's Bank of China has cut interest rates to a record low, brokerages have committed to buy billions worth of stocks, and new company listings were suspended. These moves don't appear to have convinced investors.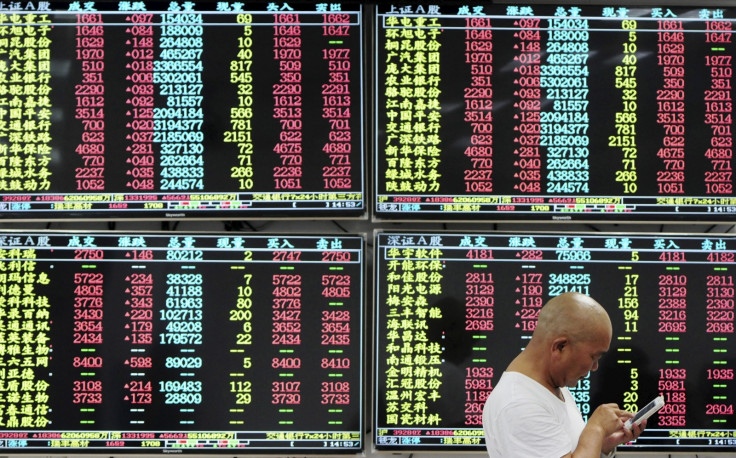 Who is affected?
Most foreigners will not be directly affected by the crash, owning just 2% of Chinese shares. But it's not just stocks that have been affected. Fears of a downturn have already seen price declines in commodities such as copper, iron ore and crude oil, while safe investments such as gold and currencies like the yen and swiss franc have increased in price.
Some of the millions of Chinese investors who borrowed money to enter the markets will have been hit very hard. But considering China's huge population of 1.36bn people, this translates as only one person in 30 who actually owns shares in the country. Economists have also said that stocks only make up 15 to 20% of Chinese household wealth.
What does this mean for the future?
China's leaders have a few options available to them. They could cut interest rates, they could relax the rules on bank lending or they could increase spending. Regardless, the main fear is what the stock market crash says about China's economy. No one knows how deep the crisis runs, but the country's economic slowdown could have serious consequences for the rest of the world, particularly countries and firms that export to China.