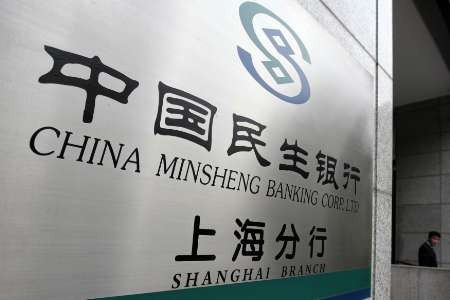 China is looking to further open up its banking sector for competition as it plans to open three to five private banks on a trial basis in 2014.
The state-owned Xinhua news agency, citing the China Banking Regulatory Commission (CBRC), reported that the country is planning to add more domestic and foreign capital to its banking sector.
"Private capital will be introduced to restructure current banking institutions or set up new ones bearing their own risks," Xinhua quoted the CBRC as saying.
"Strict procedures and standards will be set for the pilots, with demanding set-up criteria, limited licenses, enhanced supervision and a risk handling system."
As part of the news plan, the CBRC will look to relax the threshold for foreign capital to enter China's banking sector and ease Renminbi operation requirements. It would also issue more policies to support banking reform in the Shanghai free trade zone and financial reform pilot zone.
Early Initiatives
China has been considering freeing up its tightly-controlled financial and capital markets to boost its economic growth.
The People's Bank of China (PBOC) had said it will allow commercial banks to issue inter-bank negotiable certificate of deposits (NCDs) starting 9 December. The move comes in line with the central bank's plan to liberalise interest rates.
The interest rate on the certificates will be determined by the market, unlike other deposits that are subject to rate ceiling in China.
In September, China opened a pilot free trade zone in its commercial hub Shanghai with eased rules for multinational companies to do business.
In the area, 18 industries will be liberalised for foreign players. The industries that were previously restricted to Chinese companies or joint ventures include travel, theatre, banking, brokerage, telecommunications, health insurance and video game gadgets.
Praising Shadow Banking
Once dominated by normal banks, China's financial system has been influenced by shadow banking institutions such as trust companies for the past five years.
Banks had traditionally accounted for more than 90% of the country's total funding. At present, they provide slightly more than half of all funding in the economy.
Critics argue that the boom in China's shadow banking has helped fuel a surge in its debt levels since 2008.
Nevertheless, supporters of shadow banking say it transformed the economy's financial system into a more open and market-led one.
In a seven-page draft document, "a notice about some issues related to strengthening shadow banking regulation", China has said its much-debated shadow banking system played a positive role in boosting its economy.
The Financial Times, citing a copy of the draft regulations obtained by it, reported that the Chinese government is looking to better co-ordinate regulation of the country's shadow banks.
The new rules demand enhanced supervision over shadow banking, while acknowledging that it has benefited the economy to an extent, FT said.
"The emergence of shadow banks is an inevitable result of financial development and innovation. As a complement to the traditional banking system, shadow banks play a positive role in serving the real economy and enriching investment channels for ordinary citizens," the newspaper quoted the document.