Tibetan Jampa Yeshi in Dramatic Self-Immolation Against China's Hu Jintao [PHOTOS]
A Tibetan man in exile set himself on fire in New Delhi in protest against Chinese President Hu Jintao's visit to India.
Jampa Yeshi, 27, set himself alight near a group of protesters in the central district of Connaught Place in the capital.
He doused himself with highly flammable liquid and was engulfed in flames as he ran past the stage where speakers were criticising China. Other Tibetans tried to extinguish the flames with Tibetan flags and water.
Yeshi, who reportedly escaped from Tibet in 2006 and has been living in India for the past two years, was taken to hospital for treatment in New Delhi after suffering burns on 85 percent of his body. Police said he did not sustain life-threatening injuries, though his conditions appears to be critical.
It was the first case of self-immolation reported from India. Over the past year, 30 Tibetans, most in Siichuan province, southwest China, have set themselves on fire to protest against Chinese rule in Tibet, according to Tibetan rights groups. At least 20 of them have died.
The Dalai Lama, who fled Tibet amid a failed 1959 uprising against Chinese rule, has blamed China's "ruthless policy" of annexation for the self-immolations. Chinese officials blame the Dalai Lama, in turn, for fomenting trouble.
More than 600 demonstrators rallied across New Delhi, convening at a central plaza near the Indian parliament to protest against Hu's visit. Some carried posters saying "Tibet is burning" or "Tibet is not part of China".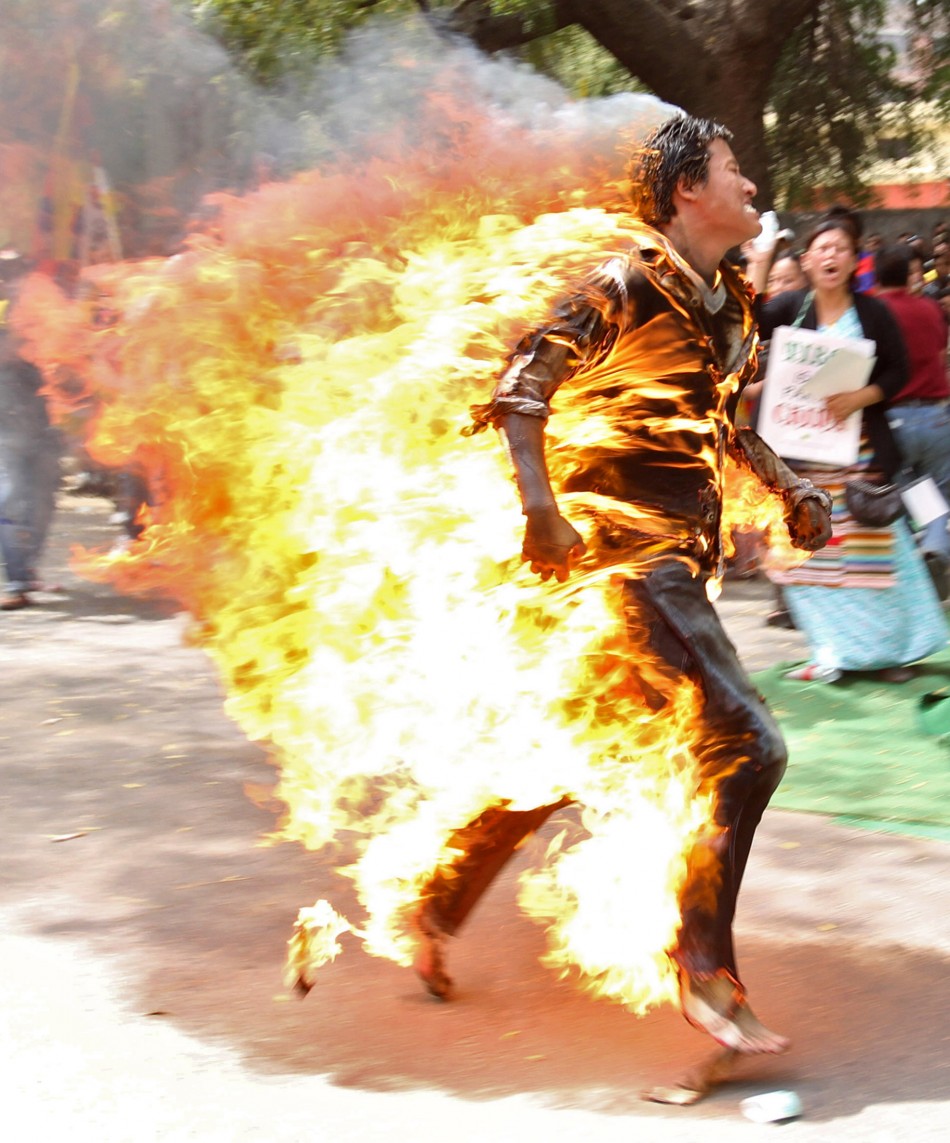 © Copyright IBTimes 2023. All rights reserved.