China is transforming itself into an ecological powerhouse - we should learn from it
China has transformed the life chances of more people more quickly than anywhere in human history.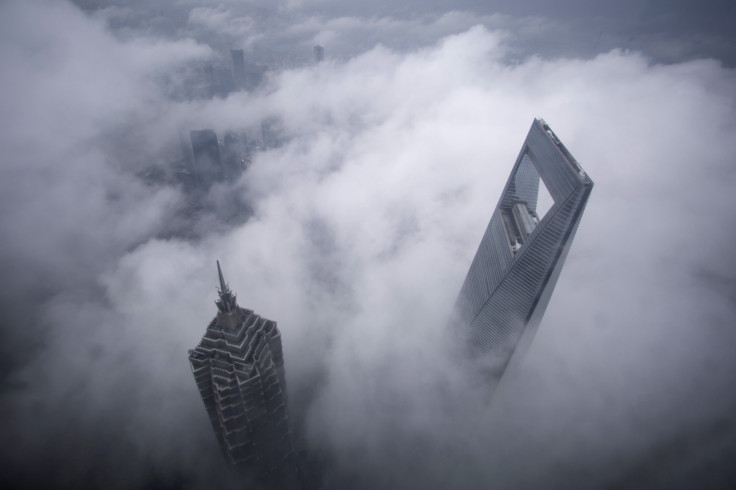 In 1949, at the foundation of the People's Republic of China, the country was home to a total of 120 cities. Today it has 684. In ten years time it will have 926, over half of which will contain more than one million people.
Admittedly, Chinese statistics are not always believable but there has definitely been an urban explosion in China. Its urban population has grown from 11 percent in 1950 to 14 percent in 1980 (the point at which the economy was opened up to capitalism); to 52 percent today and rising. Cities like Shenzhen have grown from 30,000 residents in 1980 to 15million today and Beijing and Shanghai have just put a cap on urban residents at 25million people each.
When I first moved to Suzhou, Jiangsu in China in 2011, the country was just beginning to carry out its plan to construct 20 cities a year for the next 20 years. As a consequence, it used more concrete in the three years between 2011-2013 than America had used over the entire 20<sup>th century.
Statistics like this means that there remains a prevalent perception in the West that China's drive to urbanise is merely a blank cheque for more concrete, more carbon, more cars, more congestion and more consumption. Much of those charges are true but not necessarily negative, unless of course you prefer China to revert back to pedal-powered poverty of yesteryear.
The benefits of China's rapid development, while having many negative consequences, has transformed the life chances of more people more quickly than anywhere ever before in human history. Indeed, its development strategy has reputedly lifted 400million people out of poverty over the course of this century and is the sole reason why the UN Millennium Development Goals were achieved. (Consequently, it's worth pointing out that Africa has not attained as many Development Goals as the UN would like us to believe).
The next generation of Chinese cities reflect the healthy desire for nice, clean, modern cities.
China has urbanised the equivalent population of the United States since the beginning of the 21<sup>st century and plans to urbanise a similar amount in the next 15 years. This is a "good thing".
After studying this phenomenon at close range, visiting a large number of Chinese cities to assess their merits, my new book China's Urban Revolution examines the reality of "mega-cities", "meta-cities" or even "hyper-cities". In effect, I have travelled the length and breadth of the country visiting some of the most polluted and exciting cities in the world so that you don't have to.
Sadly, environmental criticism of China's development tends to follow a familiar refrain usually generated by those engaged in the Western sustainability industry. Having itself reaped the rewards of coal-powered industrial development, many in the West now prefer to advocate for patrician restrictions on under-developed countries (like China) to curtail certain unsustainable practices. They want to prevent these countries making, what Sir David King described as, "the same mistakes as us."
But China is increasingly able to bat away such eco-criticisms. After all, it is the biggest producer of solar panels, the global leader in wind energy and the Three Gorges Dam is the biggest power generating production facility of any kind ever built. It may be confusing for those reading from the script of Western environmentalism, but China is metamorphosing from an environmental pariah into an ecological power-house.
When I first moved to China in 2011, there were 25 co-called eco-cities. Even though there is no universally accepted definition of what an eco-city is, there is a general consensus that they are better than the polluted, congested alternatives.
China is making essential headway in improving it air and water quality - and about time too.
By 2015, the Chinese government boasted that its number of eco-cities had increased to 284; that's more than the rest of the world put together. In other words, the Chinese government wants us to believe that 42 percent of all of its cities are now, in some way, clean, smart, liveable and environmentally-friendly urban environments. Given that there is no clear definition, China is finding it a lot easier to sell its eco-cities credentials and to take something of a lead in the issue.
For 20 years China has used urbanisation as a driver for its fabulously rapid capitalist economic development. Now it is now beginning to invest some of that capital in the "quality" of the urban environment as opposed to purely investing in "quantity". For instance, China is making essential headway in improving it air and water quality – and about time too. Secondly, its huge investment in decent public transport networks are providing an increasingly valid alternative to urban car traffic. Urban quality has undoubtedly improved across China in the last decade or so.
Unlike the West, China sees no contradiction in constructing vast, thriving, crowded, traffic-filled, congested, rowdy, wonderful urban sprawling metropolitan regions. It then adds a park, cleans the rivers, plants a forest, constructs a nuclear power plant and labels it an eco-city. As a result, the next generation of Chinese cities simply reflect the healthy desire for a nice, clean, modern city. If only we allowed the debate in the West to be as simple.
---
Austin Williams is hosting the debate "China's Urban Revolution" at the Battle of Ideas Festival at the Barbican on Saturday 22 October, 16.00 - 17:15pm. He is director at the Future Cities Project and associate professor, at XJTLU University, in Suzhou.
---
© Copyright IBTimes 2023. All rights reserved.