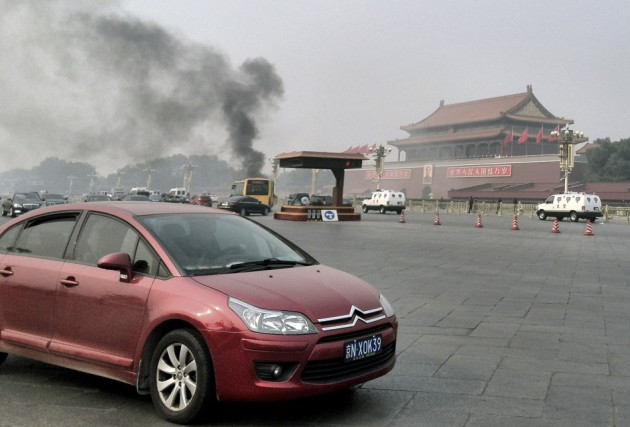 Chinese authorities have arrested five Uighur suspects following the Tiananmen car crash, describing it for the first time as an "act of terrorism", according to state broadcaster CCTV.
The arrest were made after the incident that killed five people in a car crash on Beijing's Tiananmen Square and injured 38.
A Jeep ploughed into a crowd of tourists and burst into flames, killing two tourists and three people in the car.
Authorities allege that the three in the car were the husband, wife and mother with Uighur names from the restive Xinjiang region near the Central Asian border.
Police also ordered airport security officers to watch for seven Uighurs, four of whom were women, from different parts of the Xinjiang region.
Uighurs are Turkic-speaking Muslims from Xinjiang. Beijing has accused Uighur separatists of plotting to establish an independent state called East Turkestan.
It is the first time that the unrest in the Central Asian border has spilled into the capital.