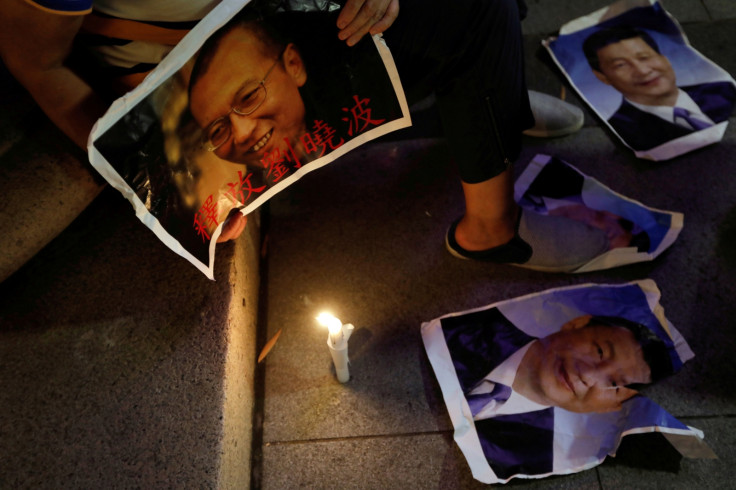 China has called on "relevant countries" not to interfere in its domestic affairs over mounting criticism over the death of dissident and rights activist, Liu Xiaobo. The Chinese foreign ministry said some countries had made "improper remarks" soon after the Nobel Peace Laureate died.
Liu, 61, arguably China's most prominent political prisoner, passed away on Thursday, 14 July in a hospital battling liver cancer. His death was preceded by unsuccessful global calls urging China to allow him to travel abroad for medical treatment.
"We call on relevant countries to respect China's judicial sovereignty. China is a country under the rule of law. The handling of Liu Xiaobo's case belongs to China's internal affairs, and foreign countries are in no position to make improper remarks," said Beijing's foreign ministry spokesman Geng Shuang in China's first reaction after Liu's death. Officials said he died of multiple organ failure in a hospital in the north-eastern city of Shenyang, which was heavily guarded.
He added that the Beijing administration made "every effort to provide him with treatment for humanitarian reasons and in line with the law" after he was diagnosed with cancer in May 2017. Liu was serving 11 years in prison for "inciting subversion of state power" after a Beijing court found him guilty in December 2009.
The Nobel Committee blamed the Chinese government for Liu's death saying the administration bears "heavy responsibility". China's refusal to permit Liu to travel to a foreign country is "deeply disturbing", it added.
German Foreign Minister Sigmar Gabriel said he regrets that Liu could not make his travel though Berlin was considered as a possible destination for treatment. "China now has the responsibility to quickly, transparently and plausibly answer the question of whether the cancer could not have been identified much earlier," Gabriel said.
Following Liu's death, there are now calls for releasing his wife, Liu Xia, who is under house arrest.
"Liu dedicated his life to the betterment of his country and humankind, and to the pursuit of justice and liberty. I call on the Chinese government to release Liu Xia from house arrest and allow her to depart China, according to her wishes," said the US Secretary of State Rex Tillerson.