Britain and the European Union (EU) have urged China to completely free the dying dissident Liu Xiaobo and have also asked the Beijing government to provide him with "treatment of his choice and wherever he wants".
Britain had "repeatedly expressed serious concern at the treatment of Liu Xiaobo by the Chinese authorities", a spokesperson for the British embassy in Beijing said.
"We continue to urge the Chinese authorities to ensure Liu Xiaobo has access to his choice of medical treatment, in a location of his choice, and to lift all restrictions on him and his wife Liu Xia," he added.
A spokesman for the EU delegation said that it had a talk with the authorities regarding the Nobel Peace laureate's health. Liu was sentenced to 11 years in prison after being convicted of inciting state subversion in 2009 for writing and propagating Charter '08 – a document calling for democracy in the country.
The EU, in an earlier statement, had also called on China to "remove all limitations on the movements of Mr Liu's wife and family members".
The development came a day after two foreign doctors from Germany and the US rejected China's claims that Liu was not well enough to move overseas. The doctors said on Sunday, 9 July, that they believed that the dissident could be safely evacuated from China.
"While a degree of risk always exists in the movement of any patient, both physicians believe Liu can be safely transported with appropriate medical evacuation care and support," the doctors said in a joint statement.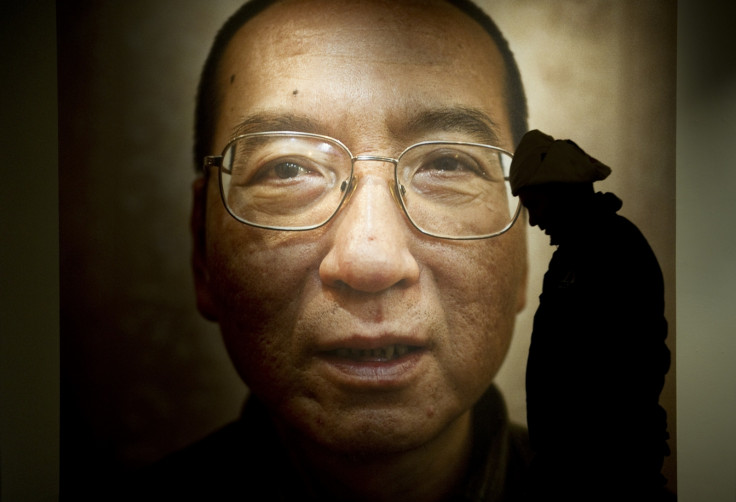 "However, the medical evacuation would have to take place as quickly as possible."
A number of people have voiced their support for Liu since the doctors' claim came to light. The Chinese artist Ai Weiwei is also among those urging for his complete release.
Ai has said, "Liu Xiaobo should be a free man."
"The government should just release him and have a better record – because this is going to be remembered by the whole world ... what they are doing.
"They [must] admit that this was a horrible mistake ... to sacrifice the best people in this nation – the best minds in this nation – and to put them in such a horrible situation. That is what they continue to do now and it is unacceptable," he added.
Liu was released from jail on medical parole after being diagnosed with late-stage liver cancer in late May.
His lawyer Jared Genser has also called on Chinese president Xi Jinping to immediately free his client.
The US lawyer, who is also lobbying for Liu's evacuation, said: "President Xi should honour a dying man's wishes to be able to leave China and to obtain better treatment that is available abroad."
He added that Liu had wanted to receive treatment in Germany or the US, with hospitals in both countries willing to treat him.