Communist China's FAW Group has sold its first Hongqi ("Red Flag") L5, the company has announced at the Beijing auto show. At a price of around 5 million yuan (almost £500,000) the model is the most expensive yet made in the country. The first customer was Wang Zhonghua, who owns a nationwide furniture mall chain.
The FAW Group Corp – formerly First Automotive Works - is China's local manufacturing partner with Audi and makes the company's Volkswagen AG (VOW) cars. FAW was set up by the Communist Party in 1958 and its first customer was Chairman Mao. The company sold around 1,500 Red Flag cars until they were scrapped for excessive fuel consumption in 1982. A series of re-branding exercises failed and in 2010 FAW briefly discontinued production.
Now, however, the FAW Group is making the most of the Chinese government's campaign for consumers to purchase local brands after Communist Party chief Xi Jinping told a closed meeting that it didn't look good for officials to be seen in foreign-manufactured vehicles. French president Francois Hollande was driven around in a Red Flag on a state visit to China last year.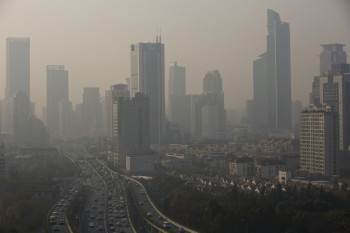 With a price tag similar to that of a Ferrari FF, the Red Flag will appeal to those consumers who belong to China's new class of multi-millionaire entrepreneurs. In 2011 there were 7,905 multimillionaires in this theoretically communist state and in 2012, according to the Hurun Report, over a million millionaires. The country's vast middle class is also expanding. However, China's economy is showing signs of cooling and some 128 million people (in a population of 1.3 billion) still live in extreme poverty.
Despite spending such an astronomical sum Wang Zhonghua wasn't able to drive the car away from its Nanjing showroom. The car will be delivered within three months – presumably by someone driving very carefully.