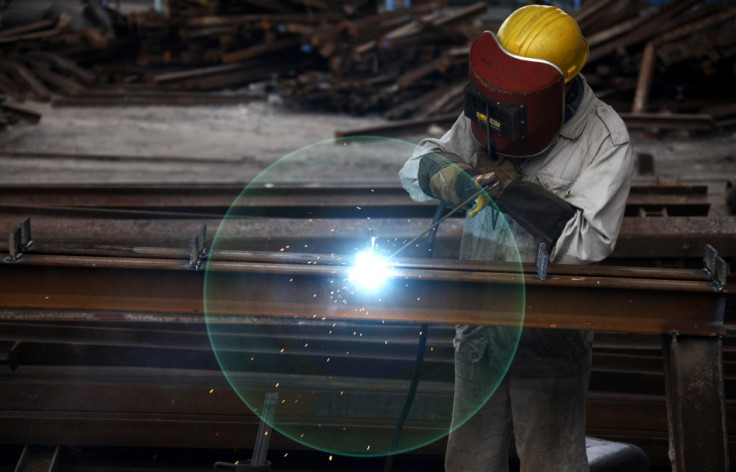 Manufacturing activity in the world's second largest economy improved in February as indicated by the purchasing managers' index which rose from January's 28-month low.
The official PMI released by the National Bureau of Statistics and the China Federation of Logistics and Purchasing rose to 49.9 in February from 49.8, helped by expansion in output and new orders. Analysts were expecting a decline to 49.7.
The index, however, indicated that the manufacturing conditions are still in the contraction territory with sub-indices, new export orders, stocks of finished goods, backlog of orders, purchases of inputs, imports and stocks of major inputs contracting.
Input prices have been falling and suppliers' delivery growth has been slower, details showed.
China's service sector activity picked up in February; the official PMI for non-manufacturing recovered to 53.9 from 53.7 in January.
A less important HSBC/Markit measure of China's manufacturing conditions had shown a rebound to the expansion territory as per data released on 25 February.
The Markit PMI was up to 50.1 for February from 49.7 in January while analysts had been expecting a drop to 49.5.
A PMI reading above 50 indicates expansion and that below 50 represents contraction.
The Australian dollar, which is highly sensitive to China's economic indicators, had dropped to 0.7815 after hitting a one-month high of 0.7914 last week. The currency is likely to rebound as trading opens on Monday.