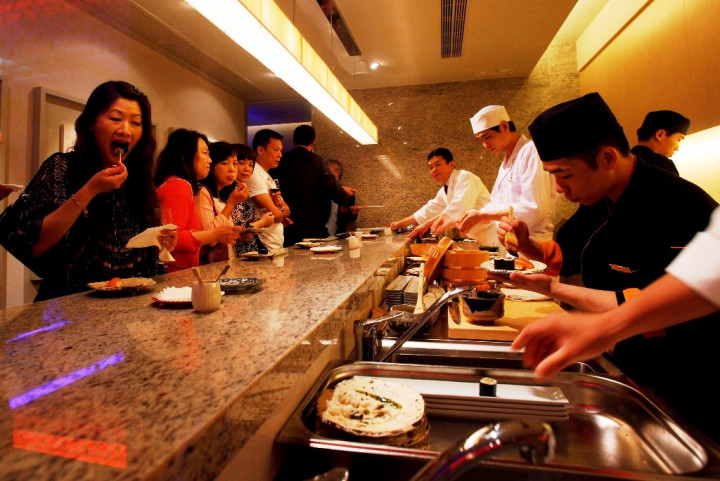 Growth in China's services sector weakened slightly in September as new business grew at a slower pace, according to a private survey.
The reading, an indication of a slowdown in the world's second-largest economy, could prompt Beijing to roll out fresh stimulus.
The HSBC/Markit services purchasing managers' index (PMI) edged lower to 53.5 in September from a 17-month high of 54.1 in August.
A reading above the 50 threshold demarcates an expansion from contracting activity.
A sub-index measuring new business fell to 53.2 in September from a 19-month high of 53.9 in August.
However, sub-indexes measuring employment and outstanding business inched up in September.
Qu Hongbin, chief China economist at HSBC said in a statement: "...Overall, the services sector held up in September, despite the downward pressure seen in the manufacturing sector. We think risks to growth in the near term are still on the downside, and warrant accommodative monetary as well as fiscal policies."
RBC Capital Markets said in a note to clients: "The HSBC/Markit services/composite PMIs were down ~0.5pts to 53.5 / 52.3 in September, confirming a modicum of stabilisation in growth through the midyear, albeit at a rate that has tended to disappoint markets.
"The Securities Journal opined that the PBoC may expand targeted rate cuts and make a comprehensive interest rate cut if necessary. USD/CNY was fixed 32pts lower than the previous fix [on 30 September]."
The government's crackdown on corruption has hit the sales of luxury goods and expensive dining.
The results of the government's services PMI survey, released on 3 October, showed that business activity in China's non-manufacturing sector grew at its slowest pace in eight months in September, as new orders shrank for the first time since the 2008 financial global crisis.
ANZ Research said in a 3 October note to clients: "August data suggested that China's growth momentum had decelerated faster than anticipated. Short of outright policy easing, China will likely miss the 7.5% growth target this year and a sharp economic slowdown will endanger the implementation of structural reforms.
"We expect more monetary policy easing in the remainder of this year."
The Chinese economy expanded 7.5% on an annual basis in the second-quarter. The services sector accounted for 46.1% of gross domestic product in 2013.