China's Xi Jinping and Japan's Shinzo Abe Hold Landmark Talks in Beijing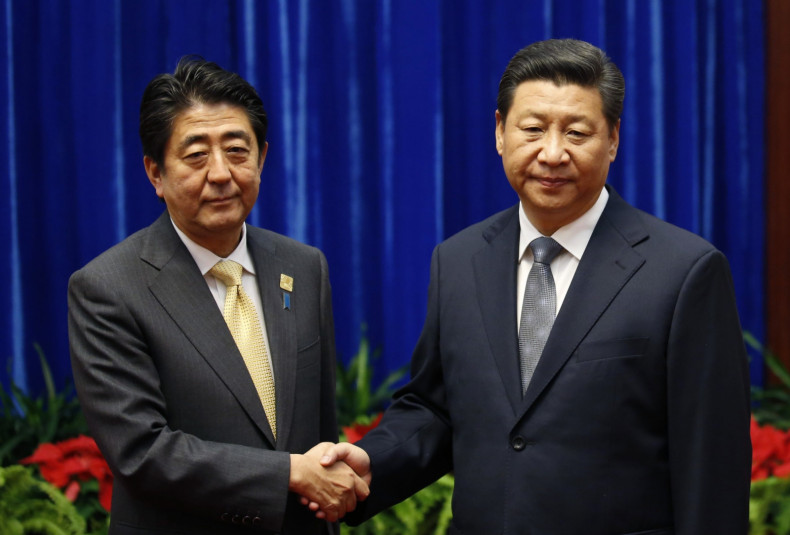 Chinese President Xi Jinping and Japanese Prime Minister Shinzo Abe have held one-to-one talks in Beijing for the first time since they took office.
Keeping aside the simmering territorial tensions between the two countries, the leaders met ahead of the Asia-Pacific Economic Co-operation (Apec) summit in the Chinese capital.
In what has been called the "first step" towards improving ties between Asia's two biggest economies, the leaders have signalled imminent efforts to iron out their differences.
"I believe Japan and China took the first step toward improving our relationship as we go back to the principle of mutually beneficial strategic relations," the Japanese premier said.
The two countries have been engaged in a territorial row over the control of the strategically important chain of islands in East China Sea – an archipelago which is known as Senkaku in Japan and Diaoyu in China.
Reports suggest the meeting was not confirmed until the last minute as uncertainty continued to linger over the feasibility of the talks.
"I asked him that we implement a maritime communication mechanism, and I think we will start working on concrete steps toward it," Abe said subsequent to the meeting, which took place in Beijing's Great Hall of the People and lasted for about 30 minutes.
The talks, seen as more than just a handshake opportunity, were held following weeks-long intense negotiations between the two sides and behind-the-scenes moves. China's official Xinhua news agency confirmed the talks and insisted they were held at the request of Japan.
Xi, during his discussions with Abe, urged Tokyo to "do more things that help enhance the mutual trust between Japan and its neighbouring countries, and play a constructive role in safeguarding the region's peace and stability", the state-run mouthpiece said.
The two-day 21-member Apec summit is set to take off on Tuesday. Prior to that, political leaders who have gathered for the conference are holding bilateral meetings.