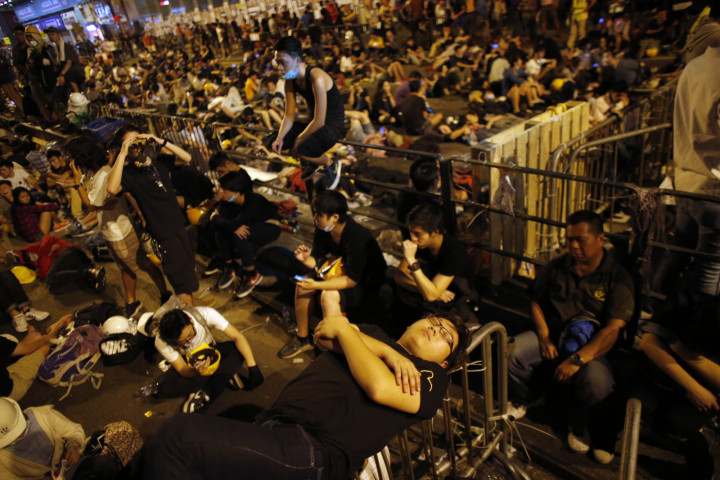 Hong Kong Chief Executive Leung Chun-ying has blamed external forces for the pro-democracy protests amid increasing incidents of violence.
"There are external forces getting involved. This is not entirely a domestic movement and it is getting out of hand," Leung said in an interview with ATV World.
Alleging that "external forces from different countries from different parts of the world" are participating in the campaign, the Hong Kong leader said Beijing has reposed confidence in him to handle the situation.
"To work out a solution, to put an end to this problem, we need time. We need time to talk to the people, particularly young students. What I want is to see a peaceful and a meaningful end to this problem," he said.
The protests led by student demonstrators and the Occupy group are entering the fourth week with no resolution in sight.
Top Chinese political leaders are also set to meet for four-day talks, in which the Hong Kong situation is likely to figure prominently.
The demonstrators and Hong Kong officials are scheduled to hold talks on Tuesday.
"Unless there is some kind of breakthrough in... talks on Tuesday, I'm worried we will see the standoff worsen and get violent. We could be entering a new and much more problematic stage. I hope the government has worked out some compromises, because things could get very difficult now," Sonny Lo, professor at the Hong Kong Institute of Education, told Reuters.
Both the sides remain firm on their stands with the anti-Beijing campaigners calling for radical political reforms in the semi-autonomous region and to do away with the "one country, two systems" arrangement.