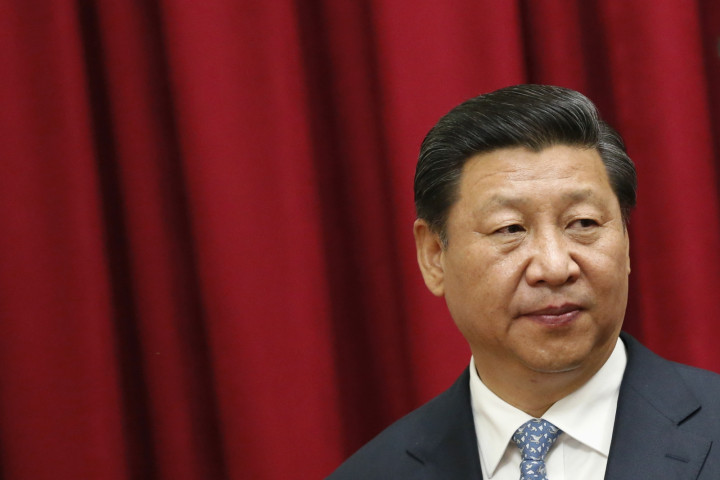 China's official news agency has sought to lower expectations that the Chinese and Japanese leaders could hold formal talks at next week's Asia Pacific Economic Cooperation (Apec) summit.
Analysts had grown increasingly expectant that Japan's Prime Minister Shinzo Abe and China's President Xi Jinping would meet at the gathering of Asia-Pacific leaders in Beijing.
Relations between the two nations have become increasingly strained in the past few years as territorial disputes over an island chain and disagreements over Japan's wartime occupation of China have come to the fore.
According to China's state-controlled news agency Xinhua, which is often used as a mouthpiece for official thinking in Beijing, Abe had "spared no efforts" in aiming to arrange a meeting with the Chinese leader at the summit.
"His wish will be fulfilled, since Beijing, the host of this forum, will undoubtedly receive the Japanese leader with etiquette and hospitality, despite chronic territorial rows and a historical feud with Tokyo," the Xinhua commentary piece said.
"However, that does not necessarily mean Abe's long-sought formal talks with Xi during Apec would come true, which demands Abe extend good faith and take real action to create the proper atmosphere."
The commentary accused Japan of behaving provocatively over its wartime legacy in China. PM Shinzo Abe visited the Yasakuni shrine in 2013, while a series of senior government officials have also visited the controversial site which honours Japan's 2.5 million war dead.
The site is a constant source of friction with China and South Korea, who suffered from Japan's militaristic expansionism in the early twentieth century. Their disapproval of Japanese officials visiting the shrine stems from the fact that 14 convicted war criminals are honoured at the site.
While proposals to remove the names of the war criminals have been floated in the past, but the leaders of the shrine have rebuffed such efforts over the years.
Moreover, tensions between the world's second and third largest economies have worsened over a territorial dispute in the East China Sea.
Both sides claim a strong of Japanese-run islands, called Senkaku in Japan and Diaoyu in China. Japan has scrambled fighter jets against Chinese aircraft that have flown close to the islands since Beijing declared an air defence zone in the vicinity last year. Both Japan and the US decried the move in 2013.
China has called on Japan to cease scrambling fighter jets, saying the operations were a source of flying safety concerns.