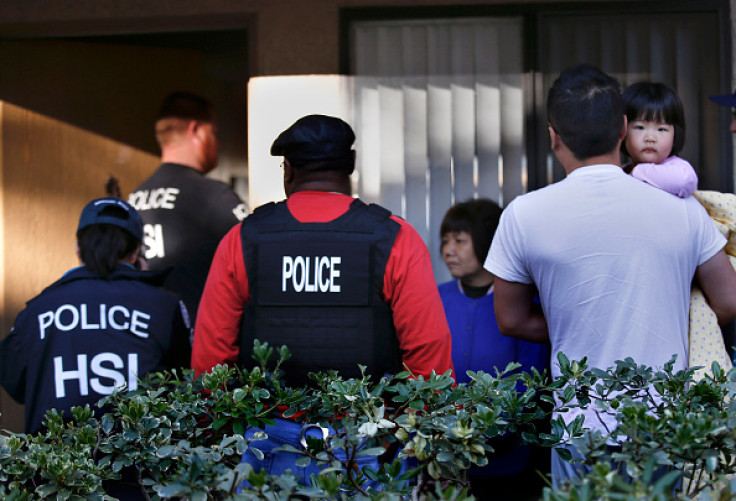 Federal agents in the US raided nearly 20 locations alleged to be running Chinese 'birth tourism' schemes across southern California on Tuesday (3 March).
The raids come as part of an ongoing investigation targeting 'birth tourism' schemes, where pregnant Chinese women come to the United States on fake visas such that their children could be born as American citizens.
In one of the raids, a pregnant woman, identified as Wu, said she arrived in the US from the Hunan region in China in hopes of securing a better future for her children.
"If things were good in China, why would we need to come here? I am a mother, I want to be healthy. I want my child to be happy. I want air to breathe," said Wu.
Several search warrants were issued for people residing at apartment complexes, where it was feared pregnant women were being housed.
The search documents claimed the people running these tourism schemes charged pregnant Chinese women thousands of dollars in exchange for guidance on how to obtain a tourism visa to enter the US and providing them with housing once they enter the country till they give birth.
The agencies had openly marketed their services as "maternity hotels" and "birthing centers" offering foreigners the chance to avail benefits that come with an American citizenship, including public health and education, reported LA Times.
Amongst the alleged foreigners availing the illegal birth tourism schemes, included Taiwanese, Korean and Turkish mothers.