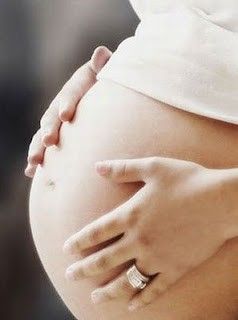 Chinese authorities will investigate the case of a woman who was allegedly forced into an abortion seven months into her pregnancy after images of the foetus were posted online.
Feng Jianmei, from Shaanxi province in north China, was allegedly forced to abort her pregnancy because she could not pay the fine for breaking the country's "one child" population control policy.
Feng, 23, already has a daughter from 2007.
The probe was launched after an image showing a woman, believed to be Feng, lying on a hospital bed next to the body of a dead baby that had almost reached full term began circulating on the internet.
The National Population and Family Planning Commission told the Global Times: "We're trying to get the whole story. If it's true, local family planning authorities will surely be punished severely."
According to Chinese media, authorities in the Zengjia district of Shaanxi "abducted" Feng for three days before forcibly committing an abortion.
An earlier statement on the local government website, which said Feng had consented to the procedure, has since been removed, reported the AFP news agency.
Deng Jiyuan, Feng's husband, told the South China Morning Post: "My wife is not well. She is sad and distressed.
"Several people pushed her into a car and then drove her to the hospital. My family was barred from seeing her. She would not consent to the procedure, so they forced her to put her fingerprint from her left hand on a document.
"It was against her will to have the abortion."
Chai Ling of the US-based activist group All Girls Allowed, told the BBC: "Feng Jianmei's story demonstrates how the one child policy continues to sanction violence against women every day,"
After the photo, believed to be taken by Feng's sister-in-law, surfaced, horrified internet users hit out at the authorities.
On news website netease.com one said: "This is what they say the Japanese devils and Nazis did. But it's happening in reality and it is by no means the only case. They [the officials] should be executed."
China brought in the one child policy as a means of slowing the birth rate in 1979.