Amid troubled relations between China and Taiwan, a Chinese dissident has fled the mainland to seek political asylum in Taipei – a move that is said to further exacerbate tensions between the two countries.
Zhang Xiangzhong, 48, was part of a tour group from China that arrived in Taiwan last week. Taiwanese media said on Sunday (16 April) that he disappeared without informing anyone reportedly in preparation to seek asylum in Taipei.
The activist is likely to apply for an asylum with the Mainland Affairs Council (MAC), Taiwan's China policy-making body on 18 April. Zhang has not established any contact with the Taiwan authorities yet, said chairwoman of MAC, Chang Hsiao-yueh.
Zhang, who is from Shandong province in eastern China, was jailed for three years for participating in the New Citizens' Movement in China – a group that calls for civic spirit based on freedom, justice and love. He was released in 2016 and has been under constant surveillance by the Chinese, reports suggest.
According to the bilateral agreement between Taiwan and China, there is no such thing as "political asylum". If people flee China to seek shelter in Taiwan due to difference in political standpoints, they are offered "long term stay", MAC chairwoman Chang Hsiao-yueh said on Monday (17 April). It means Taiwan can provide a visa for the Chinese national to remain in the country without officially terming it as "asylum".
However, Taipei has to first understand and confirm that Zhang meets the requirements to be granted the long-term stay before his application is processed, Chang added. President Tsai Ing-wen's government is prepared to review his petition with the immigration authorities, she said, according to Reuters.
"If he submits a political asylum request, we're ready to review it," Chang told legislators in a parliament session. "It is too early to say if we will allow it... We're looking for him. He has not contacted any government agencies.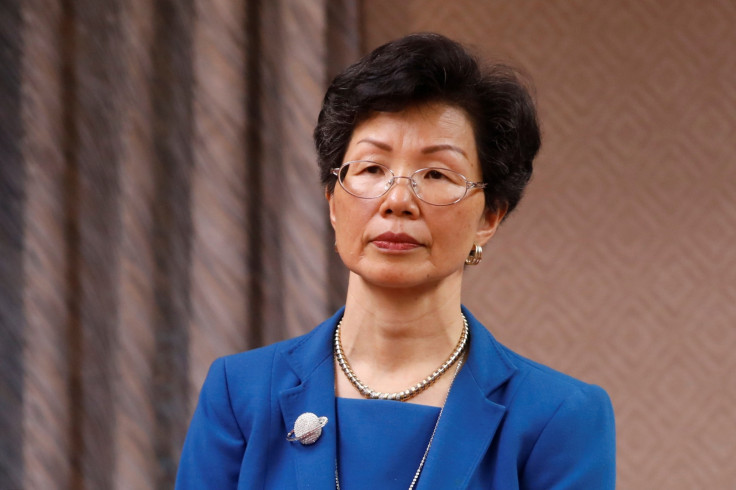 Zhang said he was inspired by Lee Ching-yu, the wife of Taiwanese rights advocate Lee Ming-che, when he considered leaving the tour group to apply for political asylum in Taipei. She has been trying to secure her husband's freedom, who has been detained by China since March on suspicion of endangering national security.
China is known to have imprisoned several people for their alleged involvement in political activities or for taking part in Taiwan or Hong Kong freedom movements. It considers Taiwan as its renegade province and it has never used force to take back Taiwan.
Relations between the mainland and Taipei have worsened in the past one year, mainly because of China's distrust of Tsai's pro-democracy party.