Taiwan pro-democracy activist's wife, Li Ching-yu, has accused China of a "political conspiracy" following Beijing's refusal to allow her visit her husband detained in the mainland.
The comments from Li Ching-yu came after she was barred from travelling to the mainland to support her husband – Li Ming-che. The activist was detained there in March on suspicion of endangering national security, Reuters reported.
According to reports, Ching-yu was scheduled to go to Beijing, but was stopped at Taiwan's international airport and her permit to enter China was also cancelled.
"I am a weak woman who wants to visit. Is it really necessary for the Chinese government to use such great force to prevent this? This action confirms to the outside world that there is political conspiracy behind the Chinese government's arrest of Li Ming-che," she added.
Li, who is a community college worker and well-known for supporting human rights in China, disappeared on 19 March after he entered China's Zhuhai city via the coastal city of Macau.
Beijing confirmed the detention of the activist, and added that he was being investigated on suspicion of engaging in activities that were a threat to national security.
Cheng Hsiu-chuan, president of a Taipei college where Lee worked, had earlier said that Li might have came under the notice of Chinese security as he apparently used Chinese social media service WeChat to educate people on China-Taiwan relations.
"For China, the material he was teaching would be seen as sensitive," Cheng said.
Li's detention has put another strain on relations between Taipei and Beijing. China has always claimed rights over the island nation since the defeated Nationalist forces fled from China to Taiwan in 1949 after losing a civil war with the Communists. It considers Taiwan as its own territory and has never refused the use of force to bring it under its control.
Beijing cut off communications with Taipei in June 2016 as the ruling Democratic Progressive Party (DPP) declined to recognise the 'one-China' policy that was arrived at during the 1992 cross-Strait talks, where both countries agreed to recognise that there was only one China.
The DPP said on 30 March that Li's detention would "increase doubts for Taiwanese people travelling to China and affect normal exchanges between people of both sides".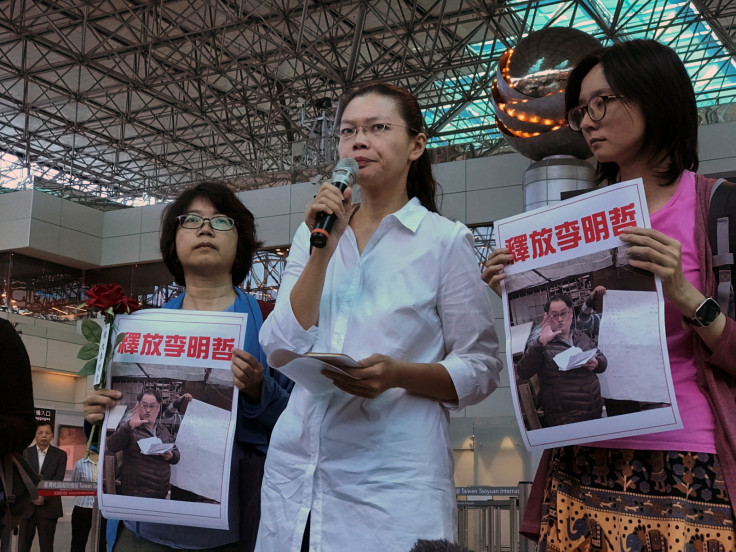 Meanwhile, it was reported that a letter written by Li had been delivered to his family on 7 April on humanitarian grounds.
But, his wife, Ching-yu, said the letter was a copy and that she could not verify its authenticity. She added that she hoped China's President Xi Jinping "can make sure justice is served".