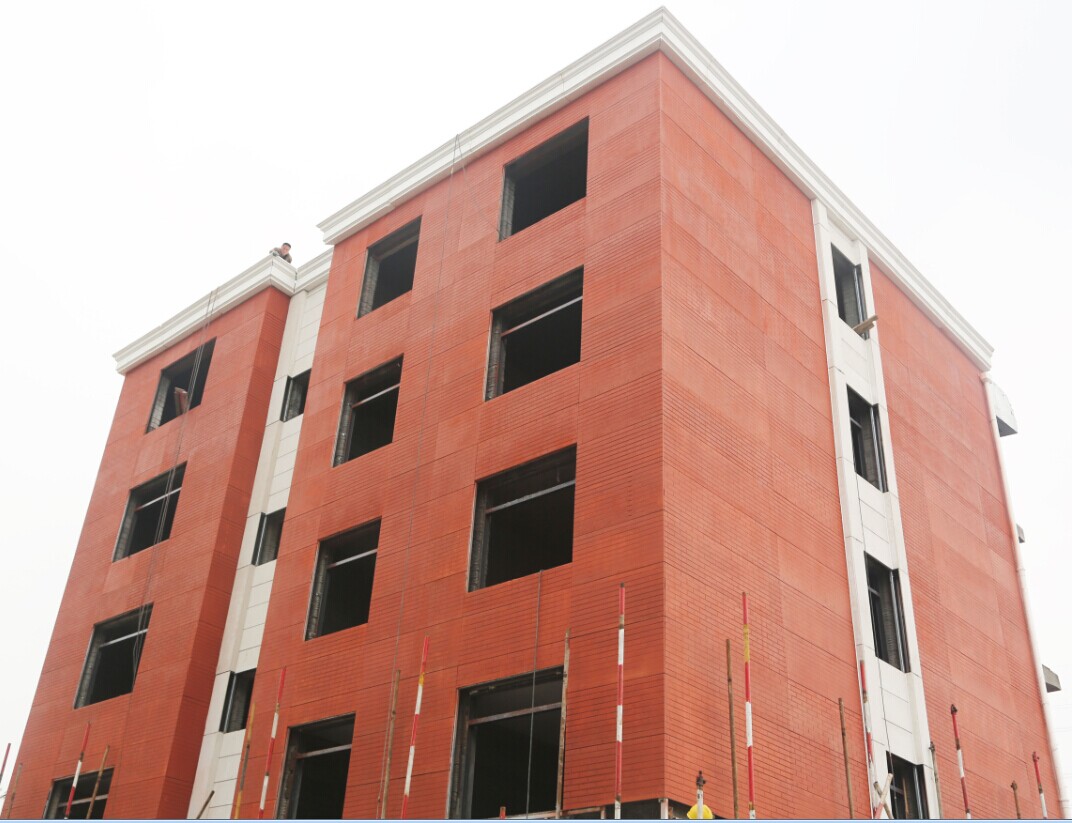 The Chinese construction firm that amazed the world last April by 3D printing 10 houses from recycled concrete in 24 hours is back with more achievements – it has created the world's tallest 3D-printed building, together with a residential villa, all in only 10 months.
A five-story residential building (the world's tallest 3D-printed building) and a luxury mansion measuring 1,100 sq m are now on display at Suzhou Industrial Park in Jiangsu province, all built from recycled concrete and fully decorated with internal and external fixtures.
WinSun Decoration Design Engineering Co is the brainchild of Ma Yihe, an inventor based in Shanghai whose dream is to create eco-friendly affordable homes using recycled construction waste mixed with cement, which would not only cut costs but also be much better for the environment.
3D-printing houses from recycled concrete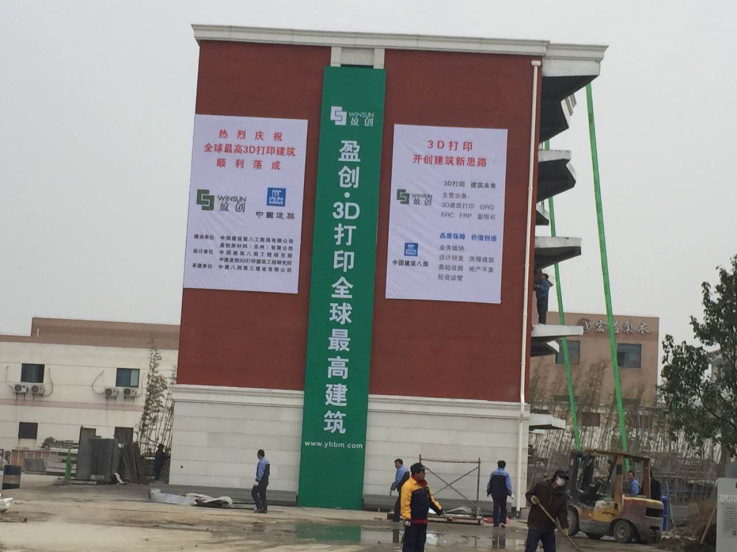 The five-story residential building was 3D-printed using a material made from construction material mixed with cement
WinSun Decoration Design Engineering Co
To that end, he has spent 20 million Yuan ($3.1m, £1.9m) and 12 years to develop a 3D printer 6.6 metres tall, 10 metres wide and 150 metres long, which features a spray nozzle and an automatic material feeding system.
WinSun now holds 98 national patents for its 3D printing construction technology and construction materials.
Last year, Ma used AutoCAD software to design the structures of the houses, which each measure 200 square metres, while also calculating tracing paths so that plumbing, electrical lining, insulation materials and windows could be added afterwards.
The houses came out so well that he then constructed an office building for his company covering an area of 10,000 sq m, which took just a month to construct, using an assembly line of four 3D printers.
Bringing affordable eco-friendly housing to the world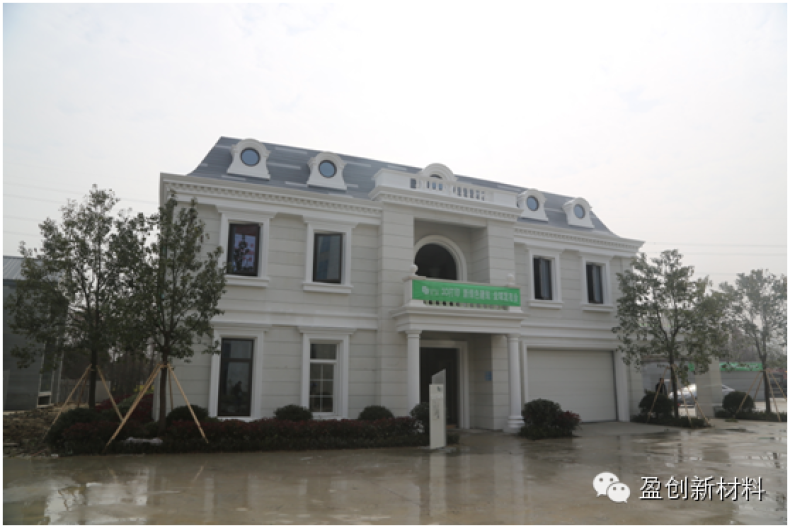 At a press conference attended by 300 construction experts and investment bankers in Jiangsu last week, the company announced that the villa was designed for a Taiwanese real estate company called Tomson Group.
The total cost of printing the villa is over 1 million Yuan and Tomson Group has pre-ordered 10 of the villas, while the Egyptian government has pre-ordered 20,000 one-storey houses based on the original design from last April.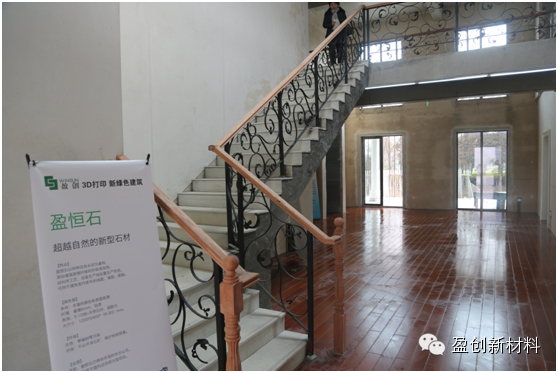 The interior of the 3D-printed villa, featuring beautiful modern fixtures
WinSun Decoration Design Engineering Co
Ma will also get his wish. He has formed the WinSun Global joint venture with an American investment company, with the aim of bringing cheap and efficient housing to low income families in 20 countries including Morocco, Tunisia, Saudi Arabia, Qatar, and the UAE.
Over the next three years, 3D printing construction factories will be set up in these countries and the 3D printers are ready to be shipped abroad.
The firm has signed contracts with Korea KDC Corporation to bring its 3D printing construction technology to Korea, and with the KIP International School, an international organisation seeking solutions to world problems for a sustainable future.
Trialling buildings 3D-printed using sand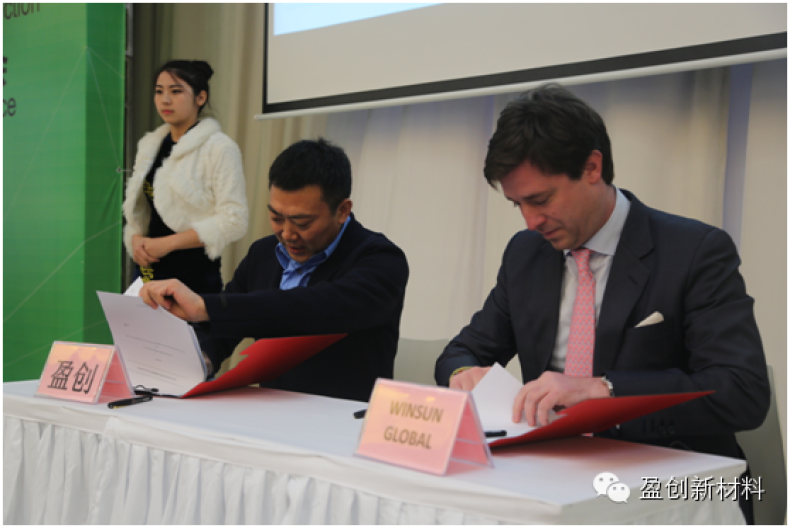 WinSun has also signed numerous partnerships with Chinese companies and research institutions, including China Railway 24th Bureau Group.
WinSun and China Railway will build five factories together in Shanghai's Zhangjiang Hi-Tech Park, in the provinces of Hebei and Heilongjiang, as well as in Mexico and Russia.
Ma also announced that he is developing a new type of construction material for his 3D printer, using desert sand, as the material offers environmental protection and great benefits in energy and material savings.
WinSun will collaborate with Nile Sand Material Technology Co to develop 12 "Dream Factories" in the desert using a sand 3D printer over the next two years.