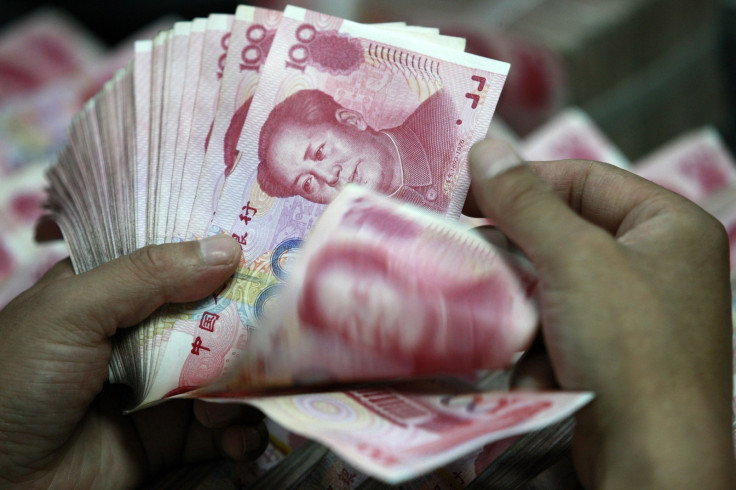 Chinese police say they have busted an underground bank used to funnel a staggering 20 billion yuan ($3bn) out of the country.
More than 10,000 people were said to have used the illegal service before it was shut down, showing the lengths Chinese citizens will go to flout the country's strict limits on how much money can leave the country.
Chinese authorities have steadily tightened foreign-exchange controls to stem a multibillion-dollar outflow of capital they say hampers financial management in the world's second-largest economy.
Citizens are not allowed to move more than $50,000 out of the country per year, though the limit for businesses and investors is higher.
The underground bank bust saw seven suspects detained, with the case centred in the southern city Shaoguan, near Hong Kong.
The group is accused of moving money illegally using 148 bank accounts opened in 20 provinces with stolen identity cards, according to a report on Thursday (23 November) by China's state-run news agency Xinhua.
It said they made unspecified "huge profits" by trading on the difference in exchange rates between Hong Kong dollars and the mainland's yuan.
Beijing has allowed an informal financial industry to flourish over the past two decades to support entrepreneurs, but is tightening controls due to mounting concern about financial stability.
Regulators are especially worried about unauthorised cross-border movement of money at a time when they are trying to stem an outflow of capital.
Companies and investors rushed to export money after a change in the mechanism used to set the government-controlled exchange rate in 2015 prompted expectations the yuan would weaken in value.
That forced the Chinese central bank to spend heavily to shore up the yuan. Regulators, meanwhile, tightened controls on outflows and stepped up scrutiny of proposed investments abroad, prompting some people to turn to underground operations.
"Fees charged are low, remittances are fast and unlimited and the source of funds is not questioned," said the newspaper Guangzhou Daily in a report on the Shaoguan case. "Compared with banks and other legitimate financial institutions, underground banks are seductive."
In 2015, police in Jinhua, a city south of Shanghai, reported breaking up an operation that handled unauthorised foreign exchange transactions totalling 410 billion yuan. They said more than 370 people were prosecuted or reprimanded.