Investors prop up China's stock market with $19bn fund as meltdown fear grows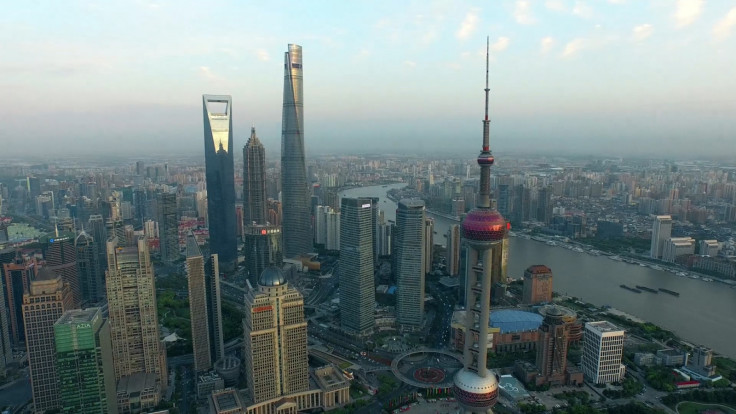 As China's stock markets stand on the brink of freefall, security companies have pledged more than $19bn towards a stabilisation fund, according to the AP news agency, amid fears for the Chinese economy and for global financial stability.
Twenty-one Chinese securities companies said in a joint statement yesterday that they would invest ¥120bn ($19.33bn, £12.41bn) in Chinese stocks and funds. Separately on Saturday, 25 Chinese mutual funds announced they would also put their own capital into stocks, though they did not give a figure.
Simultaneously, 28 companies have postponed initial public offerings (IPOs) – initial stock market flotations – in the face of market turmoil. The IPOs were planned to be held in the Shanghai and Shenzhen stock exchanges. The official Xinhua News agency announced late last night that money already paid by investors would be refunded.
This is a sharp about-face: in the first half of this year, the Shanghai stock market led the world in IPOs: 78 companies issued shares in Shanghai, raising $16.6bn (£10.28bn), according to a study by accountants EY.
The freezing of IPOs could support the falling market, because large IPOs have been cited as a cause of low liquidity in the market – with large amounts of funds tied up in subscriptions – and a factor in the recent plunge.
Trillions lost in fall
China's stock markets have been plummeting for three weeks, shedding 28% of their value since June 12. This equates to almost $3tr (£1.92tr) – or more than the national income of Brazil.
Despite the falls, the market remains 79% up over the last year. And while China is the world's second-largest economy, immediate market contagion may be limited.
The Chinese stock market is relatively isolated, as foreign investors participate in the market indirectly through funds or specialised brokerage services.
Nevertheless, the consequences for the Chinese economy could be severe with an attendant impact on the global economy. The Chinese stock market is dominated by individual investors, many of whom have borrowed heavily to buy stocks and may face ruin if the stabilisation efforts fail.
China's local economy is already troubled, with a property downturn, factory overcapacity and high levels of local government debt. The country may struggle to meet its official projected growth of 7% for this year – although growth remains high by global standards.
Meanwhile, a 29-year-old man, named only as Tian, who allegedly spread rumours on social media about people in Beijing jumping off buildings in response to a stock market crash has been arrested, China Central Television said today.
© Copyright IBTimes 2023. All rights reserved.