Hundreds Mourn Murder of Tunisian Secular Leader Chokri Belaid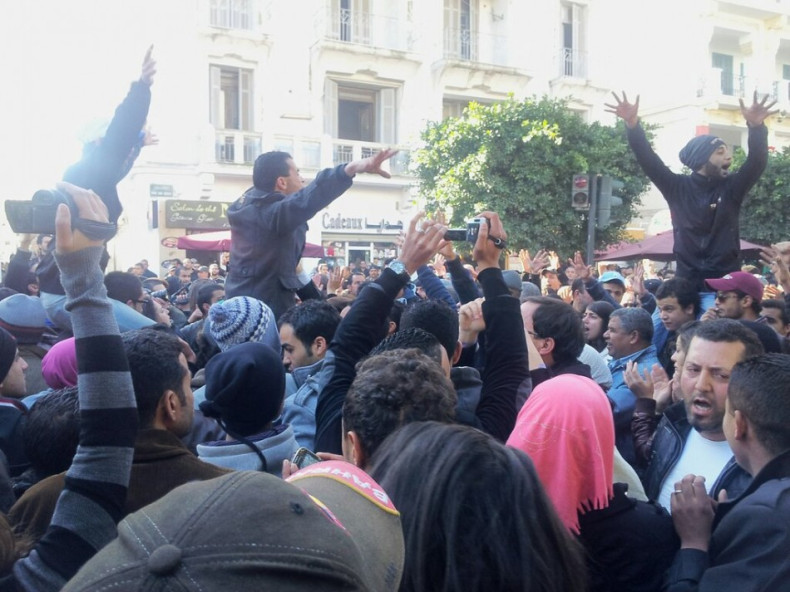 Hundreds of Tunisians have gathered in front of the interior ministry to protest against the assassination of secular opposition leader Chokri Belaid.
Shouting "shame, shame Chokri died" and "the government should fall", a crowd of youths and elders mourned the death of a prominent critic of Tunisia's moderate Islamist ruling party Ennahda.
A member of a leftist alliance of parties known as the Popular Front, 48-year-old lawyer Belaid was fatally shot as he left his house in the capital Tunis. He was taken to a nearby hospital where he died.
France 24 reported that "three men in a black vehicle" fired two bullets into the victim's chest and neck. A large crowd of mourners were seen flocking to the hospital where Belaid's body had been taken.
The reason for the killing is unclear, but Belaid regularly received death threats due to his opposition to the government's Islamist policies. He accused Ennahda of tolerating Tunisia's ultraconservatives, or Salafists, who have defaced mausoleums and art exhibits while hiding behind the mask of liberalism and democratic values.
Recently, Belaid blamed Ennhada members of attacking a meeting of secular members on Saturday. "At the end of our meeting, a group of Ennahda mercenaries and Salafists attacked our activists," he said. So-called committees purporting to protect the revolution have been accused of perpetrating the violence.
Belaid's brother Abdelmajid Belaid told AFP that he is "desperate and depressed" for Belaid's death.
Government spokesman Samir Dilou condemned the killing, calling it an "odious crime".
Prime minister Hamadi Jebali said Belaid's death was "the assassination of the Tunisian revolution" and "by killing him they wanted to silence his voice".
The killing came as the government is in talks with the opposition for a cabinet reshuffle to expand the ruling coalition.