As the people of Haiti struggle to deal with the aftermath of Hurricane Matthew, which left 900 dead, they now face another growing threat.
Outbreaks of cholera have been reported, with 13 people already dead from the disease, according to government sources.
Six people died of cholera in a hospital in the town of Randel, which is inland on the peninsula, and another seven died in the coastal town of Anse-d'Ainault on the western tip, the officials said.
Flood water has mingled with sewage and shortages of medical supplies are making it impossible to fight infection.
The disease had not been present in Haiti for 100 years, until UN peacekeepers introduced it after a 2010 earthquake that killed some 200,000 people.
The Haitian health ministry's cholera programme said at least 62 people were sick from cholera with outbreaks reported in several towns both inland and across the southern coast.
"People have started dying," Eli Pierre Celestin, a health ministry official told Reuters. "There are nurses, but no doctors."
Al Jazeera's Teresa Bo, reporting from Jeremie, a town of 30,000 people said the prospect of a surge in cholera cases was worrying many aid workers.
"One of the biggest fears here is the threat of cholera," she said.
Since its appearance in 2010, the disease has infected hundreds of thousands of people and killed more than 9,000.
Children are especially vulnerable to cholera, which causes severe dehydration and can be fatal in a matter of hours if left untreated.
The UN's Central Emergency Response Fund said in a statement on Friday that "in 2016 almost 27,000 cholera cases have been reported in Haiti, and over 240 people have died".
"Hurricane Matthew is feared to significantly worsen the situation and increase the risk of a larger outbreak," it added.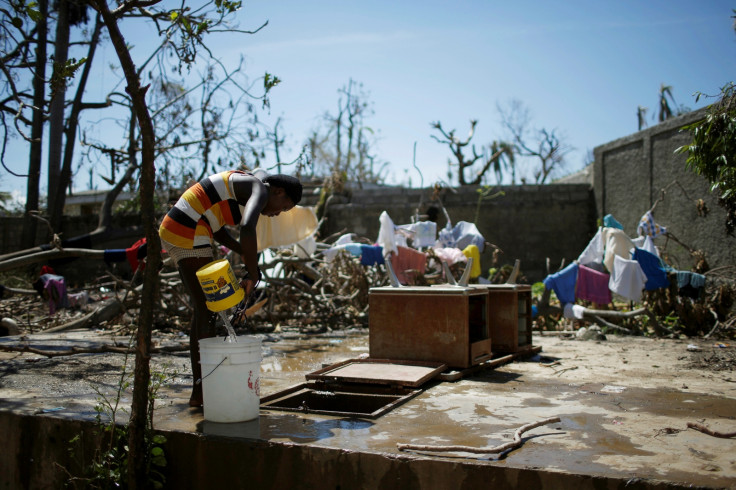 Cholera is a water-borne bacterial disease that is contracted through consuming infected food or drink.
Symptoms include severe, watery diarrhoea, feeling and being sick and stomach cramps.
These symptoms generally develop within a few days of infection, although they can sometimes occur after just a few hours.
Without treatment, the combination of diarrhoea and vomiting can cause a person to quickly become dehydrated and go into shock, caused by a sudden massive drop in blood pressure.
The World Health Organization estimates that there are 1.4m-4.3m cases of cholera worldwide every year. The condition is responsible for many thousands of deaths.
Supplies of food, water and medical aid are scarce in Haiti. Up to 80% of crops have been lost in some areas, according to the United Nations Office for the Coordination of Humanitarian Affairs.
CARE France, a humanitarian group, said that around one million people were in need of urgent assistance and that many had "nothing left except the clothes on their back".
France announced earlier this week that it was deploying 60 troops with 32 tonnes of humanitarian supplies and water purification equipment.